How to Implement E-Signatures in a Life Brokerage Agency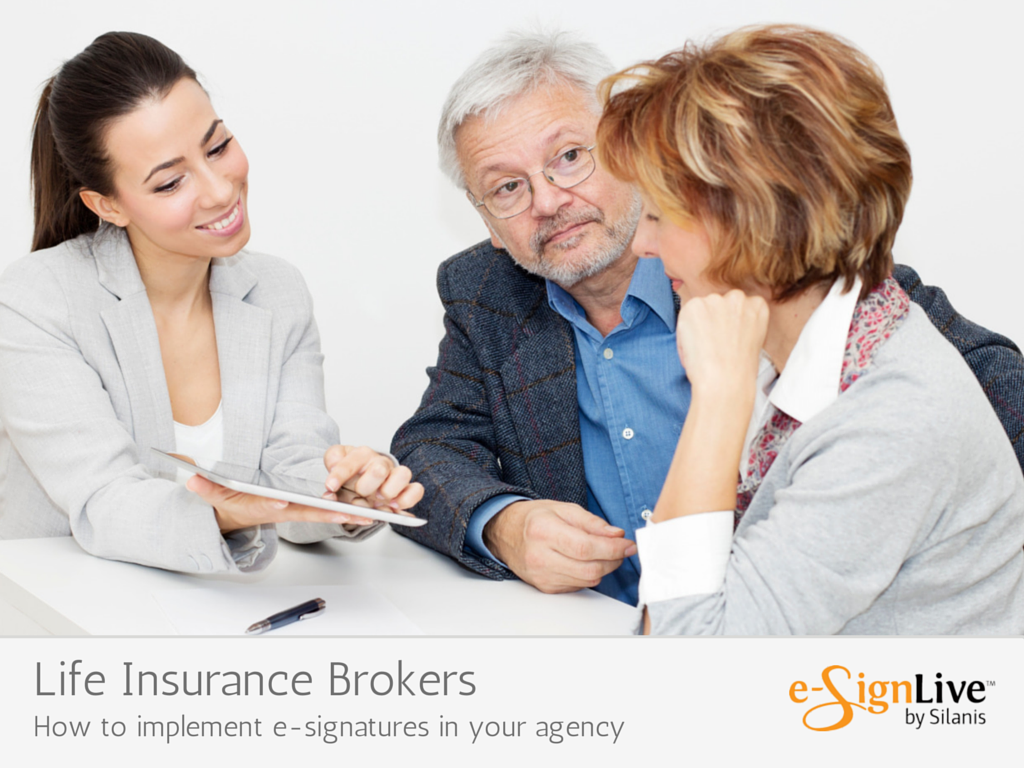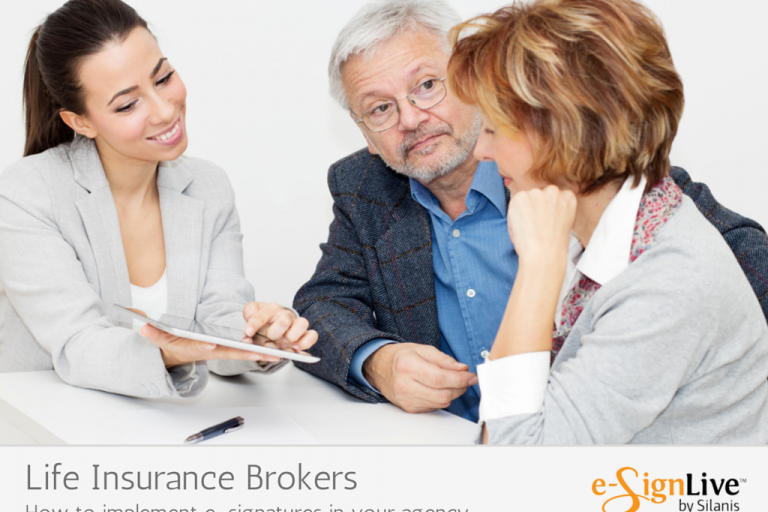 These days, everyone in insurance is talking about e-signatures. In fact, according to Gartner, they predict that a majority of insurance new business applications will be processed completely electronically by 2016.
In addition, 80% of consumers use their smartphones to shop and that includes looking for life insurance, requesting quotes and comparing plans. Your ability to serve your prospective and existing customers where they want to be served is now critical to the competitiveness of your organization.
Here are the steps on how to implement e-signatures in your brokerage.
Evaluating your current processes and systems:
Examine the current way your agents are doing business. Consider the channels by which they interact with their customers.

Through the web – online quote requests.
By phone – taking the application request over the phone.
In person – at the brokerage offices.
In person – outside of the brokerage offices.

How are applications being processed? What systems are being used and how is the application being stored once completed.
Identify all the forms, including agency-specific forms and marketing materials.
Finding the right e-signature solution for your brokerage:
Get the E-Signature RFP checklist and make a short list of vendors that meet your criteria.
Use our handy guide on how to comply with the ACORD Loma E-Signature Guidelines to make sure the solution you chose keeps your brokerage compliant.
Make sure the carriers you work with accept e-signatures.
Rolling out the technology to your brokers:
Put together a training program for your brokers to show them how to use the technology. Usually a good e-signature vendor will offer various training programs including webinars, recorded videos and handy how-to guides.
Publish an FAQ for your agents inside the organization.
Publish an FAQ for your customers to help ease their concerns if they are hesitant to e-sign.
Identify the advocates on your team that can champion the technology. Think of your early adopters – the people who have the latest smart phone, and are comfortable with new technologies in general.
Educate your team on the benefits and communicate success stories both from your agents and your customers.
Some of the benefits you will see in the short term:
Eliminate almost all paperwork errors.
Give your producers more time to sell, by allowing them to focus on their customers' needs and less on managing the paperwork.
Dramatically shorten app-to-issue time.
For more information on how you can leverage e-signatures in your agency, please read our whitepaper on E-Signatures for Life Brokers.