How to Roll Out Electronic Signatures in a Credit Union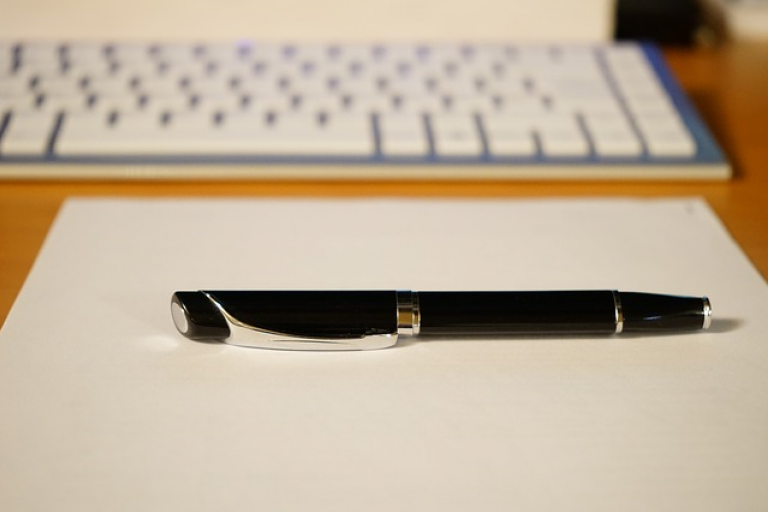 Rolling out new technology can be a hassle and a headache. Check your news feed after Facebook updates its platform for an instant reminder of how frustrating change can be for users. New technology should improve the user experience – especially at credit unions, which are foundationally focused on serving members, not shareholders. But you can only improve the members' experience if you successfully get them over the initial hurdle of making a change and trying a tool like electronic signatures. In that sense, technology itself isn't the solution; success depends on how smoothly you roll out electronic signatures for credit unions to your staff and members.
Electronic Signatures for Credit Unions
When it comes to Electronic Signatures for Credit unions the key is to start small. In 2011, I worked as digital marketing specialist at a credit union which had switched to a new loan operating system that included electronic signature capabilities. We were already exploring e-signatures for member convenience, so the built-in features made our decision really easy. Initially, our credit union launched electronic signatures as a simple, convenient option for basic loan transactions. Rather than squeezing every feature out of the technology instantly, start small and nail the initial launch, as part of one service, before rolling it out everywhere.
Electronic signatures streamline the lending process by enabling members to complete the lending process without stepping inside a branch. From the application to the approval of the terms, disclosures and add-ons – everything can be sent, signed, sealed and delivered electronically. Previously, completing the physical paperwork might have involved several trips to a branch, plus a few faxes, over a longer time frame. To get our loan staff comfortable with the new tool, we gathered the team in the conference room for demonstrations with test accounts. Before they could promote the new technology to members – let alone walk them through the process – the staff had to understand the features, as well as the benefits, of electronic signatures. Once they experienced, hands-on, how easy and convenient e-signatures for credit unions could be from the member's perspective, the staff gravitated toward it – which was necessary to persuade members.
To Implement Electronic Signatures for Credit Unions you Must Commit as a Company
But it's not just the loan staff that needs to embrace e-signatures in the loan department – it's the entire credit union. Member service representatives and frontline staff have to understand the platform in order to answer questions and walk members through the process when they need support. Beyond that, the marketing department has to understand the value proposition of electronic signatures to effectively communicate the benefits and "sell" the new service. This technology is a point-of-differentiation that boosts small community coops to the same playing field as big corporate banks by empowering transactions beyond limited branch locations.
Once our credit union began promoting online loan applications with e-signatures, it didn't take long for members to catch on – especially the members who couldn't get to a branch to complete loan documents physically. A lot of joint applicants, whose schedules didn't allow banking together during regular business hours, turned to electronic signatures. Other members e-signed from remote locations across the country. Typically, once members try the online application, they don't return to paperwork. Our credit union sees online loan applications growing organically, now accounting for 40 percent of the applications we process. Other credit unions report that electronic signatures have increased their pull-through rate as much as 20 percent, according to CreditUnions.com.
Once we launched e-signatures in basic loan transactions, the technology became a constant focus throughout the organization. The CEO called or emailed me often with ideas or reminders to feature online loan applications in our marketing materials, social media and advertising campaigns. The CEO's relentless passion for promoting new technology was key to fostering the organizational e-signature mindset. With electronic signatures a constant topic of conversation, other departments throughout the credit union start internalizing the technology, wondering how to apply it in other ways. After expanding our field of membership from a specific occupation to a broader geography, with a goal of growing membership in the corners of our coverage area, we rolled out online account opening in 2012 using e-signatures. The entire onboarding, training and initiation process started over for phase two of e-signatures; it's not like you go through one launch and then subsequent roll-outs become effortless. Each department must embrace and internalize electronic signatures for each new technology implementation to be successful.
Keep Expanding Electronic Signatures Throughout Your Credit Union
More recently, our marketing department adopted electronic signatures, encouraged members to secure their spot at our annual meeting last spring by registering online, rather than calling the traditional reservation hotline. Then, we ran a Skip-a-Pay loan campaign where qualified members received secure documents electronically, rather than making a trip to the branch to apply. Now, our HR department is exploring how to use e-signatures to simplify internal transactions like collecting signed documents from employees across five locations. Once you make the organizational commitment necessary to build momentum behind a new technology like electronic signatures, the tool's potential grows exponentially. Plus, along the way, you accumulate data to help inform and improve the way you use e-signatures, making the service more effective as you expand it.
Brooke N. Bates is a freelance business journalist, published author, blogger and marketing consultant based in Cleveland. Before launching her freelance business, BantaMedia, she worked as a digital marketing specialist for a credit union and as editor of interactive media at a national chain of business publications, where she managed strategy and development of print, digital, social, email, video and web content.