It Takes More than the Luck of the Irish to Close the Deal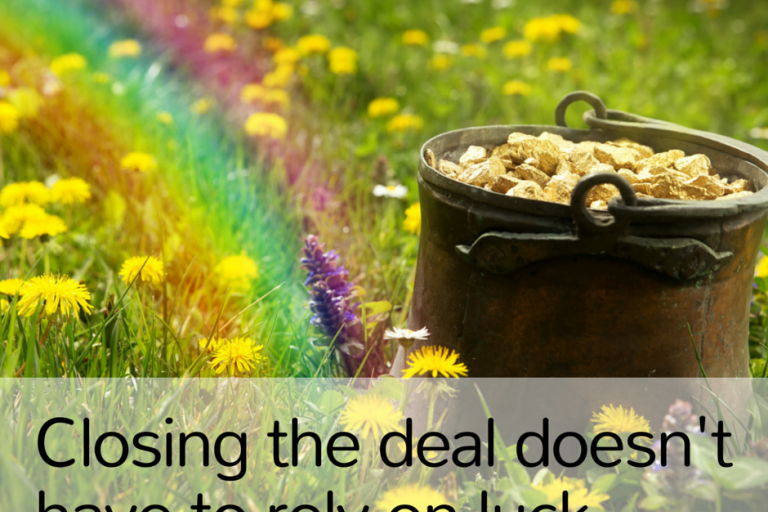 Kissing the Blarney Stone may assist in the power to persuade a sale, but nothing should be left up to chance when it comes to finalizing the deal. This is particularly important to keep in mind now that mobility is changing the way we work.
As the preferred device for mobile business users, tablets are lightweight and portable, and the screen size makes it possible to review entire documents and contracts on-screen with a customer. Equipping corporate and government employees to sell and service customers from a mobile tablet is convenient, efficient and enables faster decision-making and greater responsiveness.
That's why electronic signatures are so valuable. It takes more than a lucky four-leaf clover to keep things secure, legal and efficient when closing the deal while on the go. With a few taps on a touchscreen device, signers can apply an enforceable e-signature to documents. To the person signing, the experience is similar to clicking an "I Agree" button, but in the background, the e-signature software is managing the authentication, enforcing workflow rules, capturing intent, gathering a full audit trail complete with electronic evidence, and ensuring distribution of the final tamper-proof records.
Contrary to what some might think, adopting electronic signatures can be quick and easy and does not require IT or programming resources. With a cloud-based service, anyone can sign up for e-signatures, upload, and start sending out documents for signature right away. For those looking for a more integrated, automated workflow, e-signature plugins are available for Microsoft SharePoint, Salesforce®, Microsoft Dynamics® CRM, Box® and many other common applications and systems.
So, instead of having to deal with the mischief caused by a little green leprechaun or a signature snafu when closing the deal, play it safe with e-signature software that is better than any lucky charm.