Managing Digital Assets for Loans, Leasing and Mortgage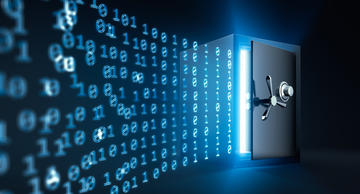 Electronically signed loans and leases are shifting the financial services industry from paper files to digital assets. If you are in banking or financing, one of your most important assets are the loans and leases you make to customers. However, it takes lots of cash to fund loans and turn them into financial assets. For funding, closed loans and leases are purchased or financed by other lenders or investors. This supply-chain system has driven the growth of financing and the economy over the past 40 years. A great example is the total outstanding mortgages in the US that accounts for $14 trillion. Financing in many other sectors operates in the same manner including vehicles, student and consumer loans, commercial and consumer leasing. Managing these financial assets is a huge job. Every loan or lease requires a high level of scrutiny and documentation to support its funding. Key documents must be unique, original copies that are accurate and completed with trustworthy signatures. Loan and lease files are bundled by the thousands to be sold or securitized to buyers and investors, who will require further scrutiny. In the background, custodians and servicers handle secure storage, collection and distribution of payments, as well as correcting problems with loans. Banks and finance companies were among the earliest to start using electronic signatures in transactions such as mortgages and leases. These regulated documents are complex and have a high risk of errors, missing information and misplacement. Changing laws and regulations also add to the risk for lenders and investors. Introducing electronic signature technology made it possible to reduce the risk and improve efficiency tremendously with digital transactions. [promotion id="23186"]
What is Different about Digital Assets?
The use of digital transactions and e-signatures has accelerated with the growth of smartphones and tablets. Today, consumers expect digital to be a normal part of doing business, including lending and financing. In the paper world, promissory notes are widely used in mortgages and unsecured loans, while financing contracts are used for automobiles, equipment or other goods. These essential documents must be unique, original copies to prove which lender or investor has the right to receive the proceeds of the loan or lease. In the digital world, the unique, original e-signed notes and contracts are known as authoritative copies. Authoritative copies are legally recognized by the ESIGN and UETA laws as well as Article 9 of the Uniform Commercial Code (9-105). ESIGN and UETA apply to notes used in mortgages and other note-based loans, while 9-105 applies to financing of goods, including automobiles and equipment, with financing e-contracts sometimes referred to as e-contracts or e-chattel. The legal requirements for authoritative copies were created to ensure that e-notes and e-contracts can be stored and maintained as unique, original copies, and that they can be assigned, transferred and generally managed while maintaining legal control by the rightful owner of the loans or leases.
eVault Manager and Digital Assets
For organizations using e-signed documents for originating loans and leases, the benefits are significant:
Great customer experience
High efficiency
Easier and stronger compliance
Direct access to all loan data throughout the lifecycle of the loan
The same benefits apply with document transfers and assignment, funding and securitization, and servicing and custody. Access to certified, original loan data is especially valuable to allow real-time verification and approval of the loans as they move between lenders, investors and servicers. The loan/lease documents go through many steps over a period of years and the VASCO eVault Manager allows banks and lenders to preserve their chain of custody and legal control of the authoritative copy as required by law. eVault Manager does this using three independent encryption security layers:
The first layer allows only the rightful owner of the loan/lease documents to access and initiate transfers of the authoritative copies to other parties.
The second layer uses the same technology as blockchain to create a chain of secure transaction records that identify a specific document instance and its location as the authoritative copy.
Finally, the third layer ensures that any change to the authoritative copy of the document is flagged as unauthorized.
eVault Manager provides the tools for lenders, investors, custodians and servicers to manage the authoritative copies throughout their lifecycle. Any aspect of transfers of assignment and location are easily handled, as are pay-offs, charge-offs, various types of loan modifications and certified copies for legal proceedings. It also supports:
Conversion of original, signed paper loan documents to the digital world
Secure roles and delegation for custodians and servicers
SmartDocs and the MERS e-Note Registry for the mortgage industry, as well as certification with major investors
The TOLEC standard to transfer loan/lease documents to other vaults for auto, equipment and consumer financing
For banks, lenders, investors and organizations serving this market, the move from managing paper files to digital assets based on e-signed loan and lease documents is a game-changer. Loans that took days or weeks to close and fund can now be done in minutes with far greater trust when using e-signed documents and the eVault Manager throughout the loan's lifecycle.  
As a pioneer in the e-signature and e-vaulting markets with over 15 years servicing the banking and lending industry, we meet requirements ranging from the e-signing and secure storage of contracts, loans and mortgage notes, to transferring digital assets to other lenders and investors in the secondary market. Learn more about how we can help automate your mortgage and lending processes with e-signatures and e-vaulting.