Mobile Apps Drive Digital Growth for Organizations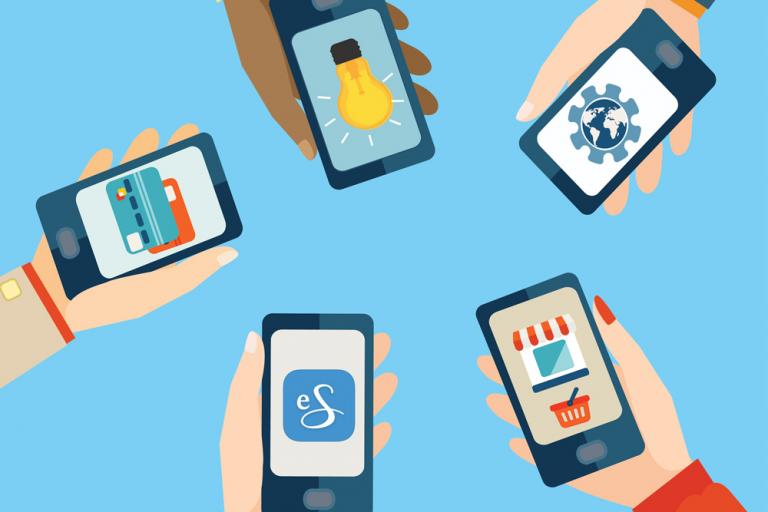 Mobile usage is a ubiquitous part of consumers' daily lives. Smartphone and tablet use continues to rise steadily, making these devices heavily relied upon for everyday tasks such as online banking and map navigation. For businesses, smartphones and tablets have changed the way organizations operate – with more businesses embracing digital change by equipping their workforce with hand-held devices to help them conduct business remotely or on the go. 
MORE TIME SPENT IN MOBILE APPS
With mobile device adoption on the rise, the need for creating mobile apps has also experienced growth. To date, there are over 5 million apps available (and counting) that people rely on every day. According to Yahoo's Flurry Analytics, 90 percent of a consumer's mobile time is spent in apps. This staggering statistic is the driving force behind organizations' development of mobile apps of their websites and web applications.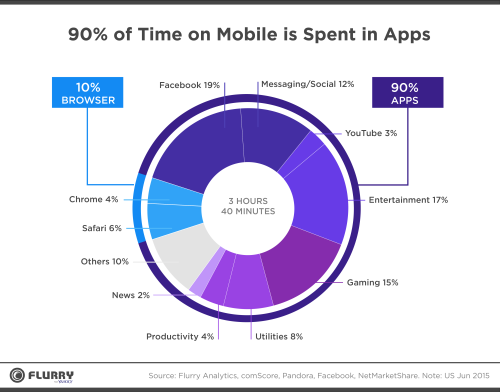 NATIVE MOBILE APP VS. WEB APP
Web applications, accessed through web browsers, provide robust features and functionality that help organizations streamline their business processes. The reality is that users are dependent on desktop computers or laptops to get the full experience from web applications. But what happens the moment users need to step out of the office? How can they efficiently complete a task or even close a deal without being chained to a desktop computer or laptop?  
Developing a 'lighter' version of a web app as a mobile app is critical to delivering important operational features for users on the go. The idea is not to cram all of the features a web app has into a mobile app, but rather to include the required features to help users complete tasks remotely.  
Organizations can reap these valuable benefits by building a native mobile app of their web application:
Mobile apps can be used offline, making them accessible anytime
Generally, mobile app performance is faster because information is stored locally and only synchronizes with the server after an app session
Mobile apps accept device-specific hand gestures; a native mobile app responds the way its user expects
ESIGNLIVE MOBILE SDKS
If you already have a native mobile app and are looking to integrate e-signatures, eSignLive offers e-signature mobile SDKs for both iOS and Android to seamlessly integrate e-signature capability into your app. Our mobile SDKs allow you to build a secure, compliant and enforceable e-signature solution on your mobile platform.   Check out some of the robust features our mobile SDKs support:
Choice of signature capture methods: hand-drawn and tap-to-sign
True offline e-signing capabilities that support e-signing scenarios with limited WiFi connectivity
In-person signing for e-signing in face-to-face scenarios
Customizable UI for a seamless brand experience on your mobile app
With eSignLive, you can streamline the onboarding process and expedite business transactions all while enhancing the customer experience by offering e-signing capability through your mobile app.  
INTEGRATE E-SIGNATURES INTO YOUR NATIVE MOBILE APP
Interested in integrating e-signature capability to your native mobile app? Download the eSignLive Mobile SDK and be up and running with e-signatures in as little as 30 minutes. The SDK is packaged with complete documentation, sample code and a sample app.
Discover more of the great features included in our e-signature Mobile SDK.