New in the e-SignLive™ Winter Release: Turn chaos to order with inbox filtering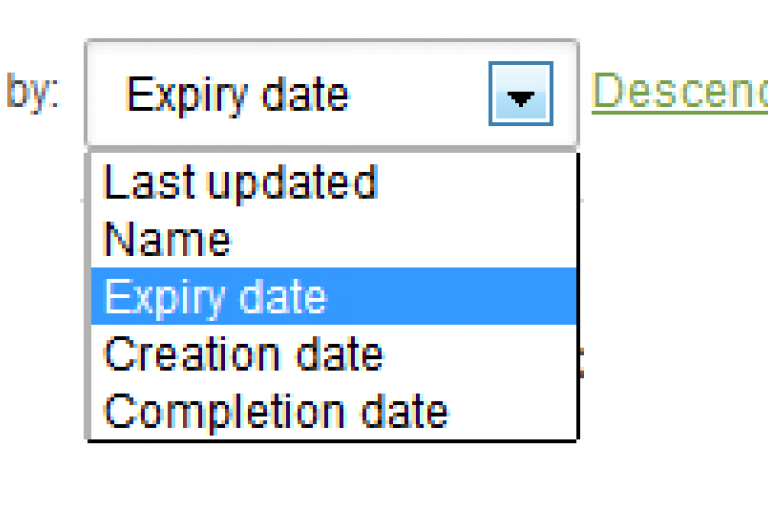 It's true – e-SignLive™ users are electronic signature ninjas. The last time they signed anything on paper, Mark Zuckerberg was still in school. And with this constant use of e-SignLive, their inboxes likely contain hundreds, maybe even thousands of packages. That's why we're offering help to quickly zero-in on the packages that require immediate attention. The upcoming e-SignLive Winter release, scheduled for February 28, will introduce inbox filtering and sorting improvements that will enable users to go about business more efficiently. The inbox is a central hub that allows users to monitor packages in various states of completion. The new functionality provides access to pre-defined named filters for quick access to groups of packages and to extended sorting options to facilitate access to the most relevant and urgent information. Filtering Filters allow users to view certain types of packages by executing built-in search queries, effectively reducing the number of packages listed to a more manageable set. Pre-define filters are available to show packages:
That have been either received or sent (All);
That need to be reviewed and signed by the user, or where an action is still required by the user (Awaiting my signature);
That have been sent but not yet completed (Sent);
That have been completed (Completed);
That will expire in the next three days, ensuring users are able to take the necessary action to complete the transaction (Expiring soon).
Users can simply select from the drop down menu the filter they would like to apply:

Opting to display only the completed or sent packages is one way to effectively group packages by status. Users can also combine filtering with searching for added ease. For example, the user can define a time range to retrieve packages created or last updated between two given dates. To see it in action, click on Show Advanced Search.

Sorting Filtered packages and search results are displayed in a list that can be ordered based on the value of a number of package attributes (previously available: Last updated and Expiry date):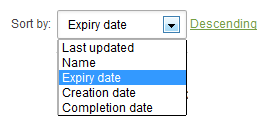 Users can control the sorting order by selecting the appropriate Ascending/Descending value on the right. This will allow users to bring the packages that will expire first to the top. Of course, users can still page through the list of packages in the view if there are too many to display in a single page using the Previous/Next controls at the bottom of the screen. The filtering and sorting improvements are designed to make managing e-signing easier by bringing order and clarity to users' e-SignLive inboxes. Stay tuned for more improvements designed to make e-signing easier in the upcoming e-SignLive Winter release. Not yet using e-SignLive? Give it a try now with our free 30-day trial. Francois Perrault is Silanis' Senior Product Manager. Watch for future posts from Francois outlining how you and your business can benefit from e-signatures.