OneSpan Sign Developer Community: Callback Development and IE Enterprise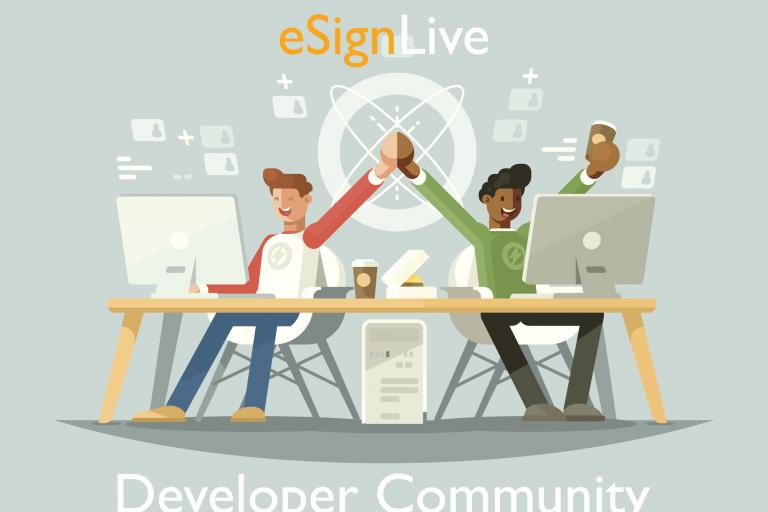 In this blog, I will walk you through what you might have missed in the OneSpan Sign Developer Community during the week of November 20th, 2017. Hence, let's get straight to it.
Callback Development
When building your web application with OneSpan Sign, you can leverage our callback event notifications service to receive real-time notifications about events pertaining to your transactions. You will need to provide a callback URL to which OneSpan Sign can communicate to. In other words, you must have a live web application. If you're still developing on your local server, you can get around this by using ngrok. It is a handy tool that allows you to tunnel requests from the wide open Internet to your local machine (i.e. mimicking a live application). Link to Post
Internet Explorer Enterprise Mode
On Windows 10, you have the option of running Enterprise Mode with Internet Explorer 11. Essentially, this lets websites render using a modified browser configuration that's designed to emulate either Windows Internet Explorer 7 or Windows Internet Explorer 8, avoiding the common compatibility problems associated with web apps written and tested on older versions of Internet Explorer. Unfortunately, our application requires you to have Internet Explorer 9 and above. Hence, Enterprise Mode on Internet Explorer 11 will not work with OneSpan Sign. Link to Post
Upgrade Transport Layer Security
As of today, OneSpan Sign requires an upgrade to TLS 1.1 or higher for our sandbox environments. Hence, if you are still on TLS 1.0, you will be prevented from making SDK/API calls to OneSpan Sign. In other words, with TLS 1.0 disabled, any inbound connections to or outbound connections from your system that rely on TLS 1.0 will fail. Note that this change is also expected to be applied on our production environments on March 10, 2018. The next versions of the SDKs will include the fix to force TLS 1.1 and above. In the mean time, you can read this following blog for a temporary workaround. Link to Post If you have questions regarding this blog or anything else concerning integrating OneSpan Sign into your application, visit the Developer Community Forums: developer.esignlive.com. That's it from me. Thank you for reading! If you found this post helpful, please share it on Facebook, Twitter, or LinkedIn.