Remote Account Opening: The Rise of the Virtual Bank Branch
New digital behaviors in retail banking are here to stay. More and more consumers are turning to digital banking, mobile banking, and new technologies for customer service rather than using traditional in-person channels.  
However, self-service digital channels aren't ideal for all types of banking activities and financial services. Consumers still prefer the customer experience of interacting in the branch or in-person for specific banking needs. According to a Forrester Analytics Consumer Technographics survey, top reasons for human assistance include: 
Consumers believe certain activities can only be done in a branch or in-person (44%) 
Consumers want to ensure the activity is done correctly (39%) 
Consumers prefer to work with a human (34%) 
Consumers need something done immediately (24%) 
Consumers describe it as a complicated transaction (23%) 
Branches Remain the Dominant Channel for Account Opening 
While most research will point to the decline in branch use the branch network remains the dominant channel for account opening, and customers applying for banking and lending products are more likely do so face-to-face. That's because for more complex and time-sensitive banking activities, such as wealth management, and opening accounts for complex financial products, such as mortgages and loans, consumers tend to turn to channels where they can get human help. According to Aite-Novarica Group's Branch Transformation report, 72% of consumers who performed a banking activity in a physical branch or contact center did so, because they preferred to talk to a person to address complex questions or issues. 
Adding a personalized, human element to account opening processes is sometimes needed. With overburdened call centers and limited access to branches in many parts of the world, banks and other financial institutions (FIs) need to determine how best to add a human touch to the digital environment for their online banking services. Self-service digital account opening experiences aren't always optimally designed, and as a result, 44% of customers abandon account opening processes during the qualification stage. Therefore, infusing human assistance into relevant parts of the process has the potential to help reduce abandonment.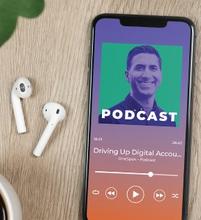 OneSpan Podcast
Driving Up Digital Account Opening Completion Rates with Hybrid Banking
Examples of complex and value-add banking activities that would benefit from human guidance in a remote environment include: 
Mortgage and loan applications 
Investment strategy documents 
Credit and financing agreements 
Transaction and account maintenance forms 
IRA and 401K rollovers 
Asset transfer / product transfer forms 
Remote Account Opening: Key Considerations 
Helping new and existing bank customers open new accounts and manage changes to existing accounts is a tricky endeavor, especially when these activities are completed remotely. Building trust in a virtual environment requires recreating the branch experience and focusing on real-time collaboration in a secure digital space. 
Here are a few "must-haves" when designing your remote account opening experiences: 
The Future of Banking is Virtual 
Many consumers that prefer the branch, in-person, and call center channels are simply looking for a place where they can resolve immediate issues or address their financial needs. A place where there is accountability and transparency.  
While the traditional branch model was the center of consumer engagement for the majority of its history, we are starting to see a shift and evolution. Digital is becoming the primary banking channel with the branch and call center leveraging digital to help consumers when needed. Banks are increasingly adopting hybrid models and breaking down the barriers between digital and brick-and-mortar channels to help customers complete banking activities in any channel they choose, whether through human-assisted interactions using video, in a branch, over the phone, or using a self-service digital channel.  
Make sure the solutions you evaluate are able to support all of your remote and in-person use cases across all of the geographies and channels your institution services. This includes remote signing, in-person signing, as well as human-assisted virtual signing use cases, so that you can successfully humanize the digital experience when necessary. 
Learn More About the OneSpan Virtual Room Solution