Self-Serve Government Enabled with E-Signatures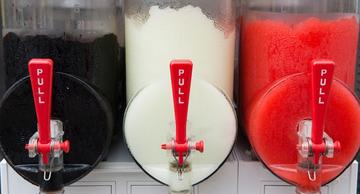 The big push today is for Governments at all levels to "go digital".
What does this even mean, and how do you benefit from it?
Going digital brings about new ways of engaging and servicing clientele – citizens, vendors and public authorities. It is automation technology which enables more interactive and rapid ways of doing business. It's also about using data to make better and faster decisions.
To be successful, digitization has to go across the agency – the technology needs to be cross-functional. Agency-wide technology affords both State and Local as well as Federal, benefits from going fully digital at all levels.
To begin, let's examine reliable returns from the digital movement today:
Gaining efficiencies while doing more with less
Servicing citizens with modern, convenient interactions
Getting projects started and operational quickly
Attracting new government employees with progressive operations
Maintaining risk mitigation, compliance and transparency
G2E / G2C / G2B
Government interaction contact points fall into one of three categories:
Government to Employee (G2E)
Government to Citizen (G2C)
Government to Business (G2B)
A simple example of a Government to Employee (G2E) process takes place in Human Resources. Common use cases range from employee onboarding thru compliance. Manual workflows abound in HR – and they translate into:
Dealing with paper-based processes
Having minimal or no insight into the workflow status
No reporting of data or proof of compliance
Heavy involvement of people and time
Digitize these processes and suddenly you can:
Bulk send compliance forms to all employees (eg: Code of Ethics)
Send offer letters in a digital format (including an e-signature)
Gain full insight into the complete process
Fulfill required data capture for reporting and compliance
Minimize time and effort to focus on Business rather than Process
Government to Employee
For internal (G2E) applications, HR is a great place to start. Solutions for standard HR processes can be set up quickly – with low risk and high impact (read success). Self-service requisitions empower employees to both initiate and complete forms entirely online. From individual vacation requests to agency-wide compliance documents such as Code of Ethics, all can be set up to meet compliance standards and be tracked and stored entirely digitally.
Choose a solution that can take a form (either blank or partially pre-filled), present this to an employee, collect the form-fill data, and finally, allow the employee to sign and complete. Ideally, the digital process is initiated by the signer – in this case, the individual employee – and is also completed digitally with electronic signing capabilities.
Government to Citizen
Digital processes in Government to Citizen (G2C) transactions can be similarly streamlined and citizen-initiated. State and Local Governments, for example, are seeing tremendous returns on citizen self-service requests such as ePermitting.
Any situation that calls for form completion and authorization can be easily digitized. Traditionally paper-based processes are a logical target for digitization – moving manual process to the digital realm and empowering citizens and employees alike to initiate requests.
Digital processes enable myriad benefits and are much easier to implement than you may think. The forms needed to execute requests already exists; and a website and/or portal is likely up and running that can be used for hosting. Look for solutions that 'connect the dots' and consider electronic signature solutions to create a fully digital end-to-end process – without falling to paper for authorization.
Government to Business
Think about the volume of contracts the Government processes each year. Each requires documents to be completed with multiple levels of authorization. Leveraging digital processes allows insight into this onerous workflow – like tracking the status of the contract at any point in time. An additional benefit is having a complete digital trail of everywhere the document has been; who reviewed it and who signed it.
Many clients attest to the tremendous time saved by eContracting – reducing procurement processing times from double-digit days to single-digit hours! Governments are achieving significant benefits by implementing digital processes at all levels of interaction; and e-signatures are key to enabling these fully digital workflows.  
When Governments succeed in building trusted digital processes, reducing effort, manpower and time are a measurable reality-- and employees, citizens and businesses all win.