Tips & Tricks: How to Use Dashboards to Manage E-Signature Transactions
A dashboard is an easy to read, one page summary of key information. It gives a snapshot of the user's system with a quick and immediate glance of account activity. You can easily track all your incoming and outgoing transactions all in one place! With the dashboard, real-time data is available to you for intelligent decision-making about all of your e-signature transactions.  
Let me walk you through our new centralized dashboard in eSignLive.
Overview of the Dashboard in eSignLive
The dashboard includes three main sections: Account Summary, My Transactions, and Recent Transactions. All of these sections are updated in real-time with the latest transaction activity data.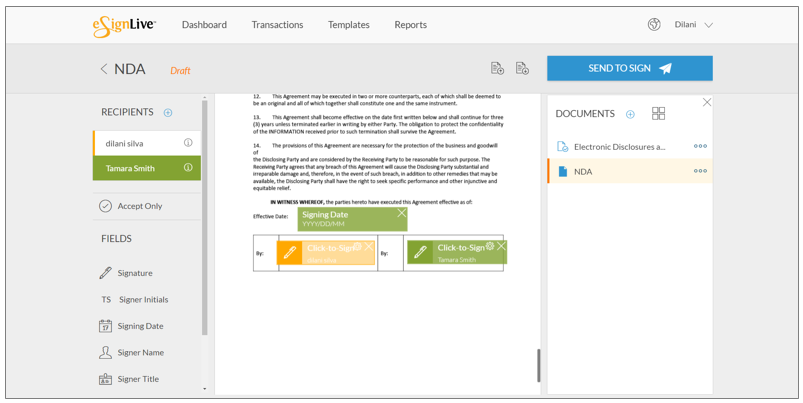 The Account Summary graph provides a 30-day snapshot of all transactions for all users in the account. View transactions that are in progress, completed, in draft mode, and cancelled.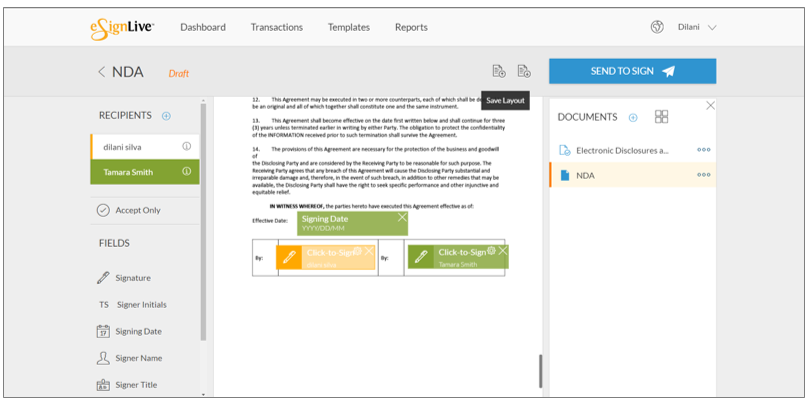 Click the pie chart to get access to the Account Summary Report. Enter a date range to filter your transactions and get automatic visibility into the status of your transactions.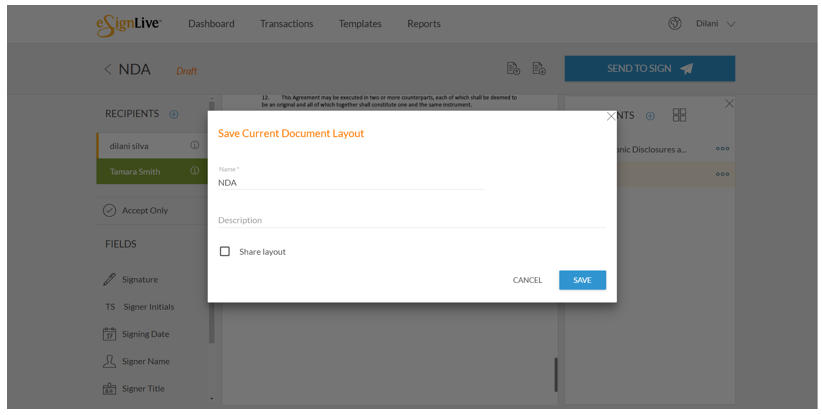 The My Transactions section shows your transactions in the last 30 days. View transactions that require your signature, and ones that are in progress, completed, or about to expire.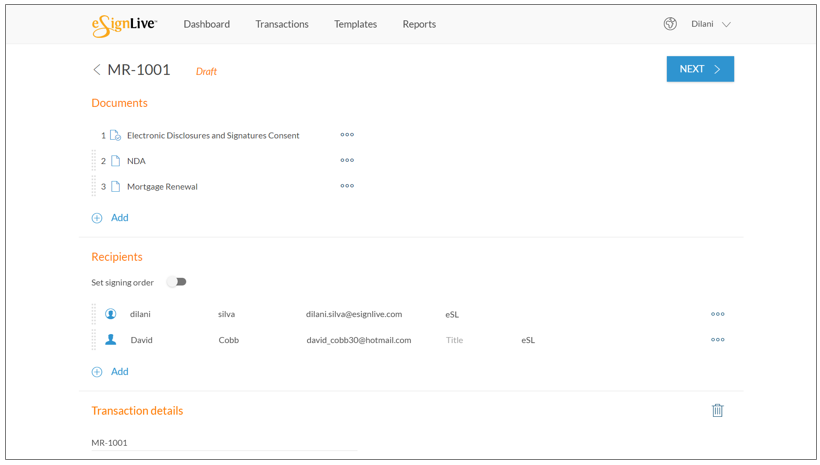 If you'd like to see just a snapshot of your last 10 transactions, you'll find them at the bottom in the Recent Transactions section.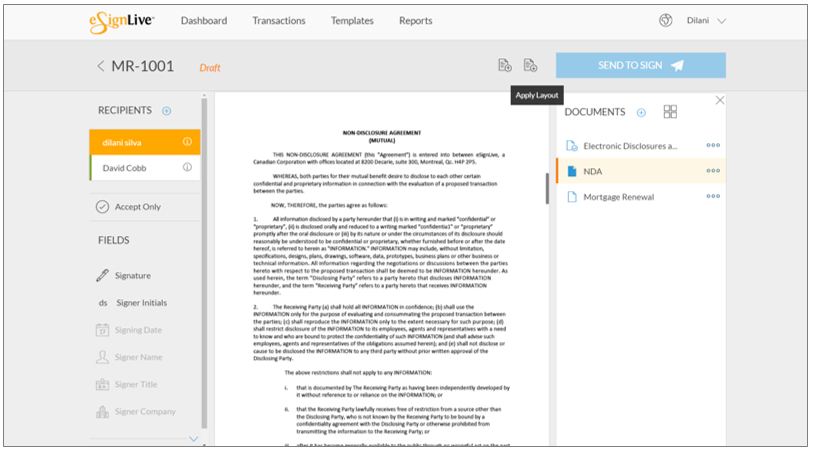 Simply click 'View All' to retrieve your full transaction list. Filter your transactions by status and even view transactions in your inbox, drafts, archived or trashed items.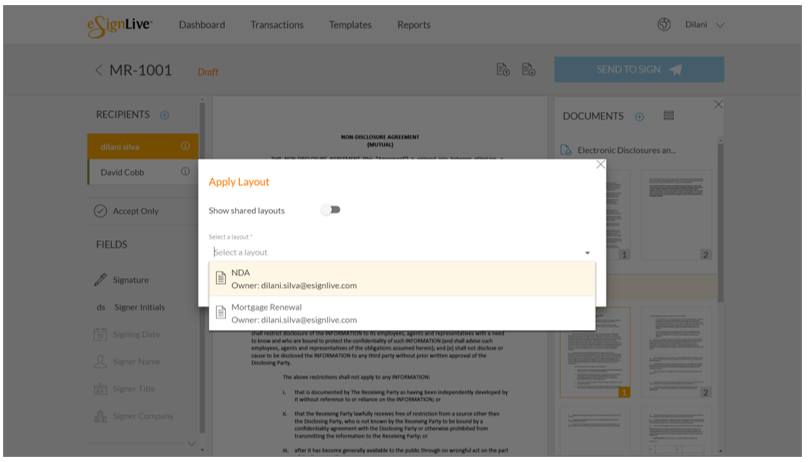 With the dashboard, data is presented in an intuitive way to help you manage all your critical e-signature transactions in one place.
Check out the video tutorial below to see how dashboards manage your e-signature transactions. Sign up for a 30-day free trial of eSignLive.  
Video: How to Use Dashboards to Manage E-Signature Transactions