Top 4 Takeaways from Money20/20 Europe
The COVID-19 pandemic touched nearly every aspect of modern life. How we live, work, and interact suddenly changed in response to social distancing policies and infection risk. Since the outbreak, innovators in the fintech space have championed the pivot to remote digital agreements and processes. Indeed, financial institutions have been trending towards digitization for years, but the pandemic dramatically accelerated this transition. 
In that time, the biggest conference in fintech and financial services, Money20/20, was disrupted like all other large gatherings. This year however, Money20/20 returned live and in-person in Amsterdam in early June. The conference brought together global leaders, innovators, and technologists in a highly attended, highly engaging event to discuss the future of money as if nothing had changed. And yet, everything is different. 
In this blog, we gathered the themes and insights from the conference. Explore our top takeaways from Money20/20 below and how OneSpan fits into the future challenges and opportunities for fintech startups, financial institutions, and enterprises. 
Top Takeaways and Themes from Money20/20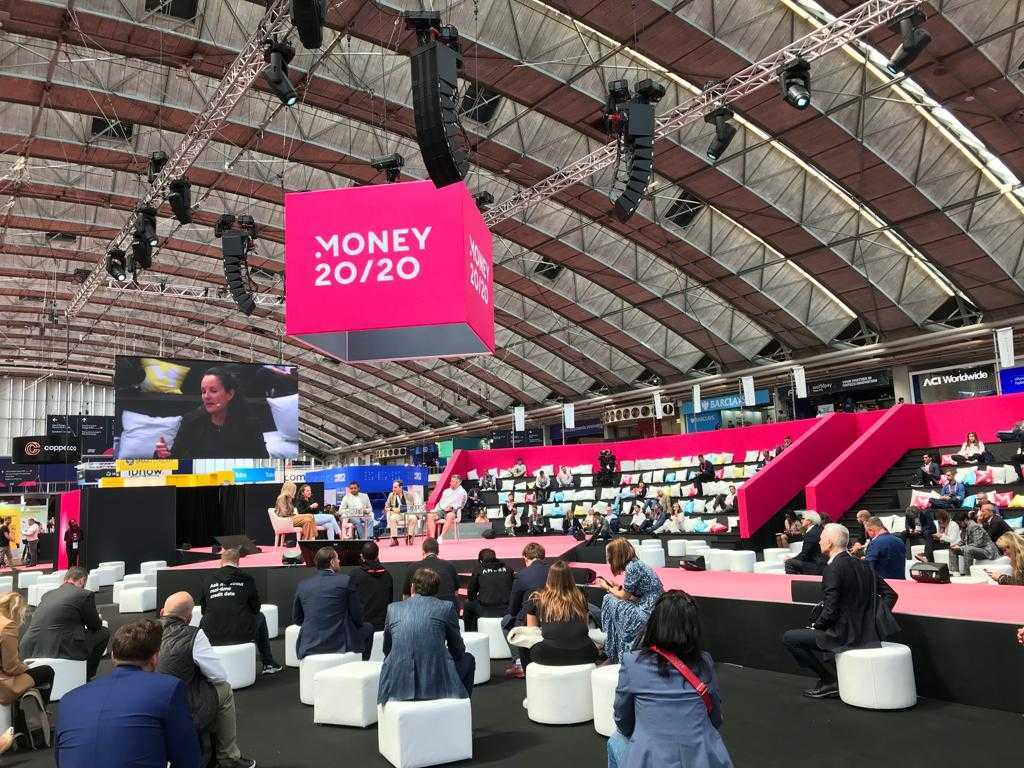 Banking as a Service 
One of the most prominent topics at Money20/20 was Banking as a Service (BaaS). BaaS is when a licensed bank provisions their banking products and tools through a third-party distributor. For example, a retailer that wants to offer a credit card, debit card, or bank account can integrate with a licensed bank to utilize their banking systems under the retailer's brand. BaaS goes above and beyond Open Banking which merely enables banking information to be accessed. BaaS, on the other hand, enables those third parties providing full banking services. You can already see examples in the mainstream with the likes of the Apple Card.  
Banking as a Service is starting to become a big proposition moving forward, and there were no shortage of Banking as a Service and Banking Platform as a Service providers at the event. These are exciting times in this sector as the variety of banking services offered by providers continues to expand.  
OneSpan can fit into the Banking as a Service and Banking Platform models by providing many of the necessary solutions for more complex regulatory and user experience requirements, such as:  
In addition to ensuring compliance, these solutions also enhance user experience by reducing friction and combatting social engineering through contextual information and low-friction or no-friction authentication mechanisms. 
By combining OneSpan solutions with BaaS, you can ensure not only a quick route to market, but also facilitate compliance in the toughest regulatory environments with technology tried and tested by the world's biggest banks. 
Digital Payments 
Money20/20 has always been a payments event. As such, the payment space is a big topic, and this year is no exception! Digital payments have been a recurring and exciting topic at Money20/20, and the pandemic has only increased its relevance and value. Many countries are already becoming somewhat cashless societies, and the use of smart devices for payments is also accelerating as banking customers begin to trend away from even cards.  
This process of further digitizing payments can go even further to the next logical step — a full digital wallet ecosystem. Banking customers will soon be searching for ways to rid themselves of the last physical elements in their wallets. We can already see this in the US where State IDs and driving licenses can be added to Apple Wallet. This is where the digital payments world starts to converge with the digital Identity world. 
OneSpan's secure digital agreements philosophy can help provide a safe environment for digital payments to proceed. Utilizing mobile app security and state-of-the-art authentication technology can ensure your payments can be authorized quickly and efficiently.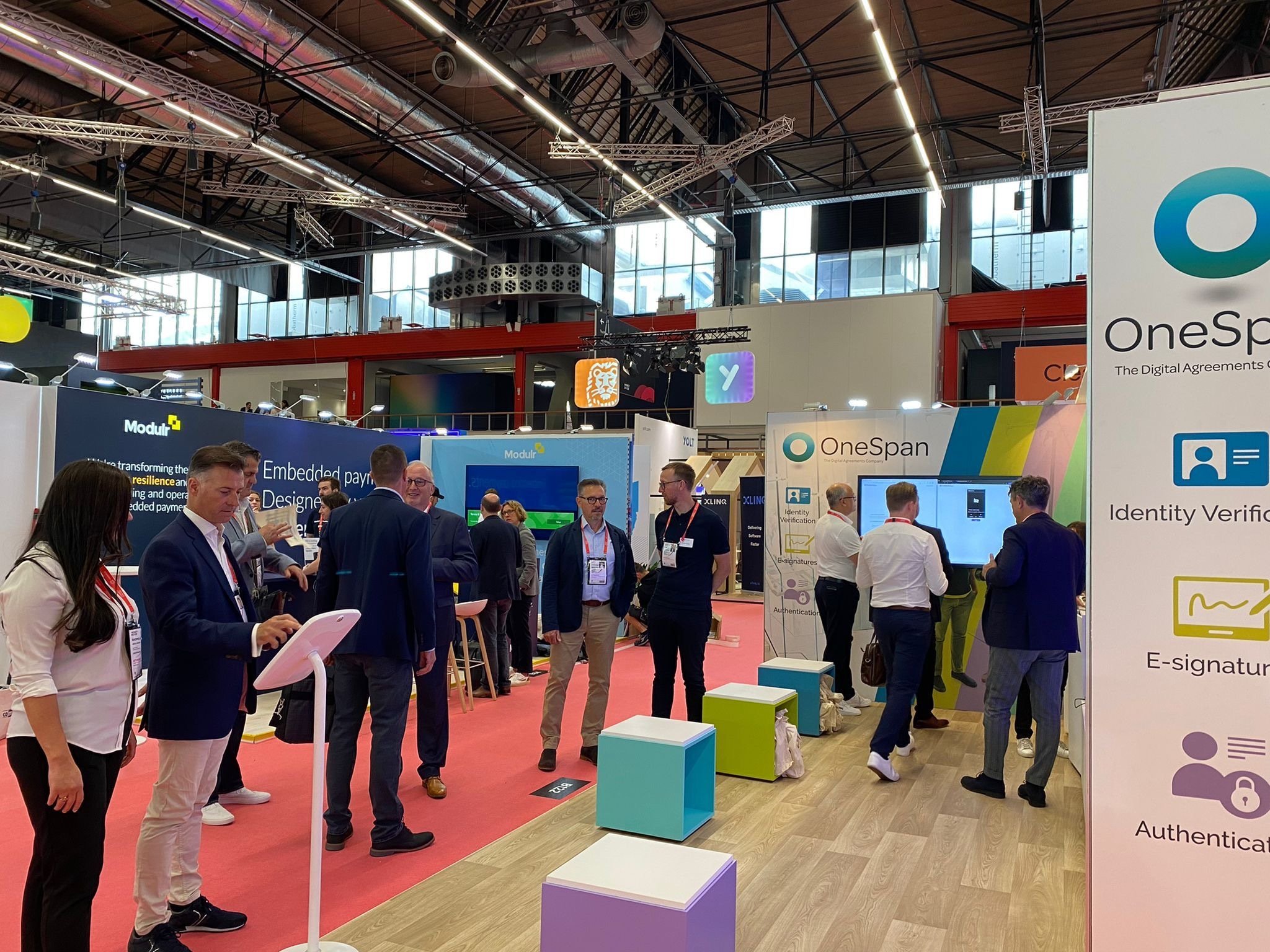 Digital Identity 
This leads into the next big theme of Money20/20: identity. Digital identity was a very big topic this year with many identity verification solutions at the event. Combined with digital payments and crypto, digital identity is perhaps one of the most important solutions required, moving forward. As the commercial world entrenches remote, digital processes as a primary channel of business, the need to prove the identity of all associated parties is crucial. Digital identity can be in the form of a self-sovereign identity or hosted identity. Either way, identity is a key solution that needs to be used.  
There are many examples of identity that prove valuable in different ways and at different moments in the customer's journey to complete agreements and transactions, such as ID document verification and biometrics, identity management, and identity verification through authentication. 
OneSpan has a long and distinguished history in secure authentication and identity verification. Weaving high-assurance identity authentication and other security mechanisms into the digital agreements and digital transactions workflow helps manage risk in a world of identity fraud, synthetic identities, and myriad other fraud attacks. As an extension of this, we also embed security to protect the artifact or output of the transaction to support compliance and enforceability. Think of the security code authorizing a money transfer or the audit trail proving who did what during the process of electronically signing a document or contract. End-to-end security is essential, from the initial user identification and authentication, all the way through to securing the final record or artifact of the transaction – regardless of the type of financial transaction, whether that's a residential mortgage agreement or a cryptocurrency-based NFT transaction. 
We are already starting to see the impact of these technologies on the average consumer as more elements of our daily life move to a digital state. Digital payments and digital identity combined make a powerful set of tools for further digitalization of services and pave the way for more convenience in physical and online transactions, potentially more secure services, and more secure applications in new environments, such as the Metaverse. 
Crypto 
Unsurprisingly crypto was a big talking point at the event. With the recent events in the cryptocurrency markets gaining particular attention. But crypto is far more than a volatile set of currencies, and we are still yet to see large mass adoption of all that crypto can bring. This is in part due to the user experience. Decentralization is a big part of the crypto promise but currently the decentralized web is not yet at the user experience level of the existing centralized web infrastructure. As such, mass adoption will take some time. 
One area of crypto that is starting to gain traction is self-sovereign identity, and although still far from mainstream, it is a technology that can help bridge the gap between the current centralized web and the future decentralized paradigm.  
There were also interesting discussions around regulation in the crypto market, and the need to balance regulatory compliance and not stifle innovation. There is a consensus that disclosure is an important step in the right direction, however there are still issues as to who is responsible for the disclosure and where should the liability lie. It is understandable that regulation and liability are seen as potentially limiting to innovation, but it is possible that only through regulation and liability will there be enough trust to enable crypto to become truly mainstream. 
The whole crypto infrastructure is built around a secure standard, such as cryptography and the blockchain, however this can lead to some dangerous assumptions that everything in the crypto field is inherently secure by default. This is far from the case, and while the integrity of transactions can be proved, crypto is still open to the kinds of attacks that other environments can suffer from.  
OneSpan is perfectly positioned to ensure the best security practices and user experience features are built into your crypto environment and this is particularly true when transacting into or out of the crypto ecosystems. 
OneSpan at Money20/20 
OneSpan attended the event as an exhibitor to bring our new strategy of securing digital agreements and transactions to the financial and fintech leaders at Money20/20.
Our strategy and solution set goes beyond traditional approaches of pure transaction signing or electronic signature. We combine multiple solutions to ensure a secure agreement process and secure interaction environment, including identity verification services to validate individuals, Virtual Room co-browsing and a secure virtual meeting space to enable human assistance in more complex transactions, high assurance electronic signing, and strong authentication and application-based security.  
Our CEO, Matt Moynahan, sat down with Finextra News at the event to discuss current digitization trends in financial services and the reasons why security needs to be woven seamlessly through the customer journey. Hear their discussion about the top requirements for conducting business in today's hyperconnected digital world, including the ability to verify the identity of a customer, authenticate users, and ensure that hybrid and virtual engagement models are secure and compliant.  
The pandemic era pushed businesses, traditional financial institutions, scrappy startups, and challenger banks alike into rapid action. Now that we are here, on the other side of a transformative several years, it's time to revisit the security around all the financial transactions and agreements that have come online. To learn more about how OneSpan can help, visit https://www.onespan.com/why-onespan.