Top Electronic Signature Resources for Insurance
Electronic signature adoption in insurance is such a hot topic right now that we've compiled a starter kit of e-signature resources for insurance carriers, agents/brokers and solution providers.
Around the world, insurance professionals are turning to electronic signatures to digitize insurance applications, disclosure delivery, agent licensing, policy servicing, claims, appraisals, HR processes, health insurance claims, and more.
The insurance industry is moving quickly down the path to digital. Clearly, carriers and producers that don't offer a fully digital process online and on mobile devices will be left behind. The good news is, it's not too late. If you are considering e-signatures, here is the industry's most comprehensive list of e-signature resources for insurance, to answer your questions about the use of electronic signatures, workflows, audit trails, retention of signed documents and records, regulatory compliance, and more.
Select Insurance Companies Using Electronic Signature
Property & Casualty Insurance
Liberty Mutual: Electronic signatures are being used for insurers to transform every interaction with customers – from applications to policy delivery and servicing, and even claims. No longer limited to a single product or channel, the importance of building in e-signatures as a shared service that can easily scale is obvious. Through Liberty Mutual's story, you will hear how to balance long-term vision with agile focused projects for fast, early wins.
Erie Insurance: A growing number of insurance companies are building in e-signature capability to their agent portals in response to agent and customer demands for greater convenience and efficiency. But ensuring adoption among independent agents requires special change management and workflow considerations.
State Auto: State Auto offers agents the ability to complete new business applications with customers completely online. The digital process reduces the time and cost of managing paper by as much as 90%. In this presentation, learn how State Auto was able to modernize its agent systems, what e-sign workflow best practices it relies on, and the change management practices that helped the company reach 50% agent adoption in only 10 days.
Donegal Insurance: It was easy for Donegal to see the advantages of electronic signatures over traditional handwritten signatures. The company was eager to eliminate paper from its new business processes because electronic workflows reduce the risk of missing or incomplete documents. Digital platforms increase efficiency, reducing time spent chasing trailing documents -- an important advantage to busy insurance agents. By creating a digital portal, Donegal reduced friction at the point of sale, placing itself top of mind among its agents. Hear directly from Sanjay Pandey, SVP & CIO at Donegal, as he explains the approach they took. Additional resources on this carrier's story include an ITAPro Magazine article.
Gainsco: GAINSCO Auto Insurance added e-signatures to its new policy sales process to reduce risk within its independent agent channel. It's been so successful that now they are looking for ways to expand the program. Watch this webcast to hear practical advice from GAINSCO on how to achieve maximum usage and ROI of an e-signature platform.
Leading P&C insurer: By enabling straight-through processing, electronic signatures have netted the company a cost savings of $10 per transaction and offset millions of dollars of paper-related expenses. More importantly, the carrier now closes business within minutes – not weeks or months.
Transguard: TransGuard provides commercial insurance and specialty P&C coverage. This carrier​ facilitated the new policy application process by incorporating e-signatures with their agency portal and website, ​to make TransGuard easier for agents to work with. Agents now send new policy applications for e-signature directly from the agency portal​.​
Life Insurance
Fortune 1000 Carrier: This life insurance carrier now offers customers esignatures for new business applications for term, whole and universal life; disability; Medicare supplements; and annuities. 75% of their 2,000+ captive agents are using e signatures. "We needed e-signatures to achieve the full efficiency and cost savings benefits of streamlined processing. The e-signature technology has improved our overall operating efficiency and further enhances our client services," said the carrier's SVP of Life/Health Operations.
P&V Insurance: In the EU, the eIDAS regulation provides a common legal framework for the use of e-signatures. eIDAS defines three levels of electronic signature: Simple, Advanced, and Qualified. The Simple E-Signature optimizes customer experience and provides moderate signer assurance. At the other end of the spectrum is the Qualified E-Signature. It provides the highest level of signer assurance, because it requires in-person identity verification. For P&V Insurance, the question became: How to choose the right type of e-signature for each insurance use case? Hear their story in this case study.
Desjardins Assurances: Learn more about the use of electronic signature at Canada's largest credit union. Additional information is available in this blog entitled: Canadian Insurers Race to Offer E Apps.
Industrial Alliance: Because of COVID-19, Industrial Alliance (IA) onboarded close to 10 lines of business onto the e-signature shared service within 6 weeks. "The scalability is excellent," says Patrick Blanchet.
Assumption Life: Assumption Life is Canada's 2nd largest mutual insurance company and has 8,000 brokers. In 2014, they introduced their Life Insurance Anywhere platform and brought all of their products online with 92% of sales done digitally.​​ The thing they were missing was the ability to sign insurance documents electronically.​ This was the next step to give customers an easier way to do business with them.​ As of 2016, customers e-sign documents both in person and remotely. Important criteria for their e-signature solution included the ability to do white labeling (customize the user interface with Assumption Life's brand and provide a seamless user experience), capture cursive signatures​, and embed the audit trail within the document so their e-signed documents can be archived independently of their esignature vendor.​
Equitable Life: "In our industry, it's increasingly important to offer digital services that make it easier for advisors and their clients," says Karen Mason, Senior Vice-President, Individual Lines, at Equitable Life. "With EZcomplete™, we're providing advisors with an online application that is easy to complete, intuitive and reduces the chance of incorrect information or incomplete applications, as well as reducing the amount of paper produced."
The Co-operators: The Co-operators deployed e-signatures as a shared service across the enterprise so that the same e-signature process can be used across their group of companies​. They have added e-signatures for all major products via their existing e-app for agents. They have also enabled esignatures for all forms via their web based e-app. Several resources share their learnings and best practices, including a Slideshare presentation, an ITBusiness article, an Insurance Innovation Reporter article and a presentation on deploying electronic signature as a shared service.
Assurant: In this webinar, we discuss how easy it is to not only dramatically improve the customer's buying experience by eliminating the need to print applications, disclosures and policies for delivery and signature, but will also address how internal efficiencies are enabled through digital insurance business processes. Listen to this webinar to hear the stories of two life insurer's e-signature projects, their user requirements, adoption goals and results after implementing e-signatures in their processes.
The Canada Life Assurance Company: According to an article in Insurance Portal, "For Great-West Life and its subsidiaries Canada Life and London Life, the use of electronic signatures is not channel-specific, but relates to products and services within its Individual Customer and Group Customer divisions. 'Our electronic signature solution for advisors was built in-house as part of our web application (web app) solution for Individual Insurance launched three years ago as part of New Business Now,' said spokesperson Marlene Klassen. In the case of the web app for individual insurance, Great-West's system emails a PDF of the final submitted application to the client. 'We require the advisor to witness the clickwrap stage of our web app signature.' When the signature has been entered using [OneSpan Sign, formerly eSignLive], the document is doubly protected since it locks the PDF document and captures the electronic data that provides the full record and physical location of what was done, when it was done and what IP address was used,' says Klassen. The electronic signature solution for transactions made from mobile devices, allows advisors to sign with their finger, stylus or mouse."
Insurance Agents & Brokers
Gillons Insurance Brokers: Gathering the appropriate documentation and chasing signatures can absorb a huge share of a broker's time. "We have a lot of clients who work in the trades and and away from town during the typical work week," says Tracy McDonald, Gillons' Executive Operations Officer. "It's not unusual to have clients 100 kilometers away from our closest branch. To better serve our customers, we needed an easier way to collect signatures."
CNR First Insurance Services: CNR First Insurance is an independent insurance agency in Maryland representing property casualty carriers like Erie Insurance, Encompass, The Hartford, Safeco and Travelers. A large percentage of the agency's business is sold or renewed when the customer's policy is about to expire, so clients are typically looking to lock in the right coverage at the right price ASAP. Since the agency began offering esignature capability to their clients, they have dramatically compressed the time it takes to close business. Read the case study or listen to the interview.
Mitchell & Whale Insurance Brokers: This brokerage implemented e signature for all documents and transactions, enabling better customer service by agents. E-signatures are a major contributing factor to a high-rated digital experience.​ They provide faster processing times by removing paper from the equation​ and agents still retain great customer relationships, focused on adding value and less on paperwork. Plus, Mitchell & Whale finds that digital audit trails give them peace of mind.
Legal & Regulatory Resources for Insurance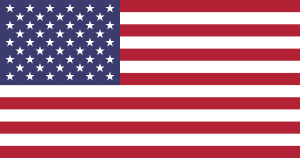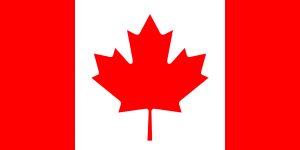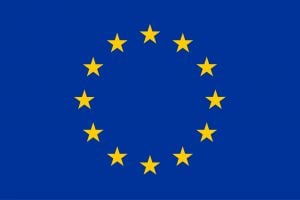 eSignature Legality Guide: Learn the facts about electronic signature laws and local regulations that govern digital identities and digital certificates for e-signatures around the world. The OneSpan E-Signature Legality Guide is the result of legal research into the laws and practices regarding electronic signature and digital signature technologies and was developed in partnership with a multinational law firm.
eIDAS and E-Signature: A Legal Perspective: In this eIDAS paper, legal expert Lorna Brazell of Osborne Clarke LLP, explains electronic signatures under the EU's new Electronic ID and Trust Services Regulation. Under eIDAS, any of the three categories of e-signature can be legally effective; the difference between them is only what evidence it will take to reassure a court that the signature is genuine and intentionally applied to the particular document.
Emerging Bank ID Authentication Services in Europe for E-Signature: A secure and flexible e-signature solution has to be able to support the different authentication requirements for the simplest to the most advanced signing workflows and business processes. An electronic document signing process that occurs face-to-face in the branch, for example, will not use the same authentication method as a remote transaction. OneSpan Sign offers a wide range of authentication methods to validate the identity of participants in a digital transaction. These methods can be used both upstream in the e-sign process (i.e., before viewing documents in a given transaction) and downstream (i.e., before signing the document). Which method to use depends on factors such as the value of the transaction and the level of risk involved.
What You Need to Know About itsme & Qualified E‑Signature in Belgium OneSpan is proud to partner with itsme and offer Belgian citizens the opportunity to securely sign documents and electronic forms through the convenience of their smartphones. Businesses in Belgium can use itsme with OneSpan Sign to enable their consumers to access a wide range of online services, including insurance applications and other insurance processes. It's simple, secure, and legally binding.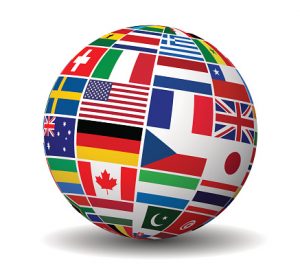 eSignature Legality Guide: Learn the facts about electronic signature laws and local regulations that govern digital identities and digital certificates for e-signatures around the world. The OneSpan E-Signature Legality Guide is the result of legal research into the laws and practices regarding electronic signature and digital signature technologies and was developed in partnership with a multinational law firm.
Electronic Signature and the Law: Global Legislation Review: How are e-signatures affected by cross-border transactions, companies with offices in multiple jurisdictions, and businesses subject to data sovereignty laws? This eBook provides an introduction to global e-signature legislation. Included is a list of more than 93 countries that have enacted laws enabling electronic signatures and records.
Analyst Resources for Digital Insurance
General Electronic Signature Resources
E-Signatures 101
Introduction to eSignatures for Financial Services & Insurance Companies: Get an overview of the basic terminology, concepts and trends related to electronic signatures, along with answers to the most frequently asked questions on the topic.
E-Signature Technology Basics & Innovations: In this information-packed session we provide an overview of the basic terminology, concepts and laws related to electronic signatures. We then dive into the latest innovations and integrations that have made it easier and faster for insurance companies to bring processes online and offer a better signer experience.
E-Signatures: An Easy Tech Win: This article, published on the Insurance Thought Leadership site, explains that "E-signatures are a relatively quick and easy technology to add to your existing core systems and workflows. Yes, it is possible to get started overnight, but don't let the minimal investment of time and money fool you – the impact of going digital is significant for everyone involved."
Trends & Best Practices
Integration & Implementation
Key Features & Requirements
Security: Within insurance companies, IT and Information Security departments generally conduct extensive due diligence on their cloud hosting and software providers to protect against data breaches, malware, viruses, phishing, and other threats. To help defend your organization, we've compiled a checklist for evaluating the security of e-signature solutions.
Security: Phishing is one of the most common social engineering schemes. Phishing tricks people into clicking malicious links to download malware or provide confidential information to criminals. The rise of web service impersonation attacks, a type of phishing attack using a recognized brand, involves fake websites and emails that prompt people to login and give up their credentials to criminals. With the stolen credentials, attackers can login to other services and impersonate the victim to steal funds. One tactic is to mask malware with something as routine as an invoice or shipping notice. Brandjacking, where malicious emails impersonate recognized brands, also remains a popular tactic for phishers. Vendors like DocuSign are under constant attack by scammers (2017, 2018, 2019, 2020), who send spoof emails purportedly from the vendor's e-signature service. As a digital security company that has prevented billions of dollars in potential fraud, we understand the importance of ensuring your consumers have a trusted journey through the entire digital transaction. The advice we give to our customers is to white-label the entire e-signature experience. Learn more in this blog.
Audit trails: OneSpan Sign is the only e-signature solution to offer a single audit trail of the entire agreement process that captures identity verification, authentication, and e-signature events proving how the signer was identified, what they signed, when, and where. Audit trails are embedded in the document and travel everywhere with the record seamlessly. Records can be stored in any system of your choice.
Calculating ROI
The information contained in this blog is for information purposes only, provided as is as of the date of publication and should not be relied upon as legal advice or to determine how the law applies to your business or organization. It is recommended that you seek guidance from your legal counsel with regard to law applying specifically to your business or organization and how to ensure compliance. OneSpan does not accept liability for the contents of these materials or for third parties materials.