Weekly News Roundup 5.2.14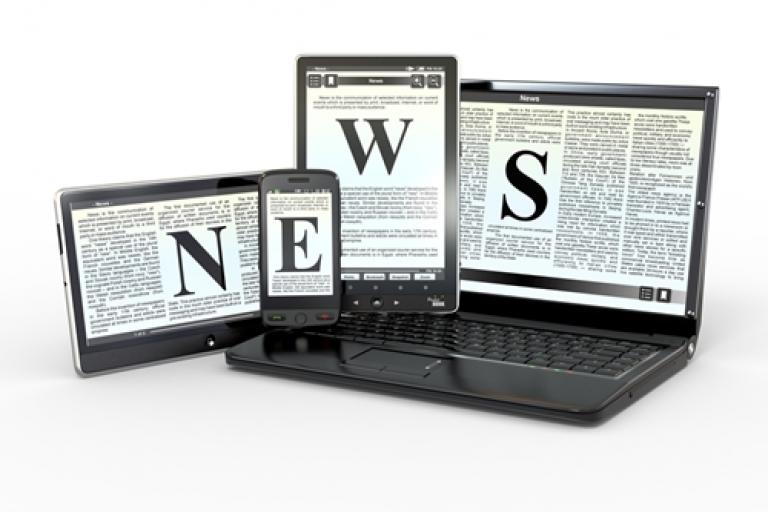 The e-signature industry is a hotbed for innovation and important news, and we're here to keep you up to date on the key happenings across the sector. Some of this week's most important headlines include:
Insurance brokers stand to gain considerably from e-signatures
Electronic signature software is beginning to take hold in the insurance sector, a trend that was especially clear at the 12th Annual Insurance Canada Technology Conference. A recent Insurance Business report detailed one panel discussion at the conference that focused on increasing eDocs use for brokerages. During the conversation, Yazan Alwaid, regional sales manager for Silanis, explained that e-signature functionality is already showing the potential to disrupt the brokerage sector in many incredibly positive ways.
"Well e-signatures provide the brokers an opportunity to engage with the customer in their own means," Alwaid told audiences at the event, according to the report. "So for example if a broker is talking to a customer over the phone, they can send them an email with a link and they can view their documents online, electronically sign them online and then submit them and download them electronically, keeping the entire process paperless."
The overarching theme of the discussion was that the move to eDocs and telematics holds the potential to deliver incredible operational gains and cost savings across the entire insurance industry, leaving brokers with plenty to gain by implementing technologies in these fields.
Major insurer turns to e-signatures
The Donegal Insurance Group, which operates in 22 states - 2,500 independent branches are spread over the geographical market - recently turned to Silanis to deploy an e-signature solution that will help it improve processes and eliminate unnecessary paper use. The project's goal is to connect processes among workers in all of its branch locations while also establishing application frameworks that ensure customers and prospective clients do not need to turn back to paperwork while filling out applications.
Sanjay Panjay, senior vice president and CIO of Donegal explained that electronic signature software has become popular among agents because it lets them complete a variety of day-to-day operations without having to be disrupted by turning to paper-and-pen signatures. At the same time, the firm has also noticed that customers benefit substantially from the solution and often report higher levels of satisfaction, along with greater loyalty, when e-signatures are an option.
The current e-signature deployment for Donegal ensures that an application process can be completed in a single sitting with the actual signature happening through a PC with a click-based signing method or with users functioning from a tablet and using mobile signing methods.
Assurance becoming a priority in e-signature sector
A recent Credit Union Times report explained that many e-signature companies have gotten so good at providing ease of use to end users that they are starting to shift their attention to other areas. At this point, 2014 is shaping up to be a year in which ease of use will slip to the back burner as the industry has come far enough in that area that continued advances are not particularly important.
While ease of use becomes a background consideration, many e-signature providers will spend 2014 focusing on assurance, the news source explained. Ensuring e-signatures remain viable over the course of an extended period requires nuanced planning. An e-signature may be lost, for example, if a company stores the file in the cloud and that vendor goes out of business. Many assurance issues are not the responsibility of the software provider, but the industry as a whole is making resolving all of these concerns a priority. Some industry leaders have already made progress in this area.
If all of this info isn't enough to sate your e-signature appetite, check out our electronic signature FAQ page where you can learn the answer to many of the most common e-signature questions out there.
Other interesting news from around the web:
Internet Explorer Flaw Puts Online Banking Sites at Risk http://www.americanbanker.com/issues/179_81/internet-explorer-flaw-puts-online-banking-sites-at-risk-1067161-1.html
Making the Cloud Secure for Sensitive Data http://www.banktech.com/architecture-infrastructure/making-the-cloud-secure-for-sensitive-da/240168048
Mobile & Social: The Tipping Point For Cyber Crime http://www.insurancetech.com/mobile-social-the-tipping-point-for-cyb/240168050
Commonwealth Bank and Westpac to introduce smartphone ATM withdrawals - http://www.afr.com/p/technology/cba_to_introduce_smartphone_atm_0zRa0xpnJ7sUnUAkVm3b6L
ESignature Trends: Security and Assurance http://www.cutimes.com/2014/04/29/e-signature-trends-security-and-assurance?t=technology
Employees Slacking on Security of Their Mobile Devices http://www.insurancetech.com/security/employees-slacking-on-security-of-their/240168017
Did you believe these 10 common  Credit Union myths? We're here to help set you straight! https://www.ffcommunity.com/news.aspx?newsid=250
You can get more interesting news in real time by following us at @esignlive