What to do With Exceptions: Building the Foundation for a Successful E-signature Transformation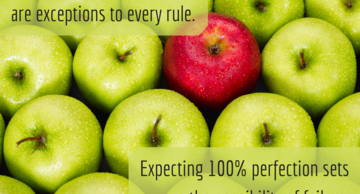 The efficiency gains and cost savings that banks are realizing from electronic straight-through processing (STP) with e-signatures is phenomenal. Doing away with manually prepared paper document packages can save a lot of money and time. Millions of dollars can be saved in green bag and courier costs. Hundreds of thousands of personnel hours can be redeployed by removing paperwork. Tens of thousands of return visits to and by customers can be eliminated.
But as with most everything, there are exceptions to every rule. There may be a time when the prescribed e-signature workflow doesn't work because the situation is unique or a special circumstance arises. This is OK. Not every single scenario has to fit the pre-established process. Expecting 100% perfection sets up the possibility of failure. Instead, take these important steps and you will achieve excellence.
Step One: Your situation handles 95% of all cases and at 20% of the cost because you can use an out-of-the-box solution.
Step Two: Evaluate the final 5% and ask yourself if customization (and the long term advantages and disadvantages it involves) is actually cost justified or produces a large enough benefit.
One 5% example I have encountered is around bank account setups.  I have been asked more than once about a use case of three or more signers and the complexity it potentially brings to the e-signature process, up front content generation platforms and the business process. I respond with these questions: "What percentage of transaction X does this represent?" and "What do you do today in these situations?"  Typically the answer to the first questions is 1-3%.  To the second, the response is usually about the difficulty of getting everyone in one place to sign.  In this single case the customization may not be worth the cost.
If the individual situation is complex and the solution is best solved as a one-off, let it be. While it may not seem as efficient, these fringe situations can many times be handled using the e-signature solution, such as the web-based e-SignLive service, with a bit of facilitation from the back office.  The result still includes dramatic improvement of the process with little expense and no customization.
Once in a blue moon, even paper is OK.  Just make sure you have a process to image, index, and store those documents in a way that is similar to your e-signature documents.