World Paper Free Day Salutes E-Signatures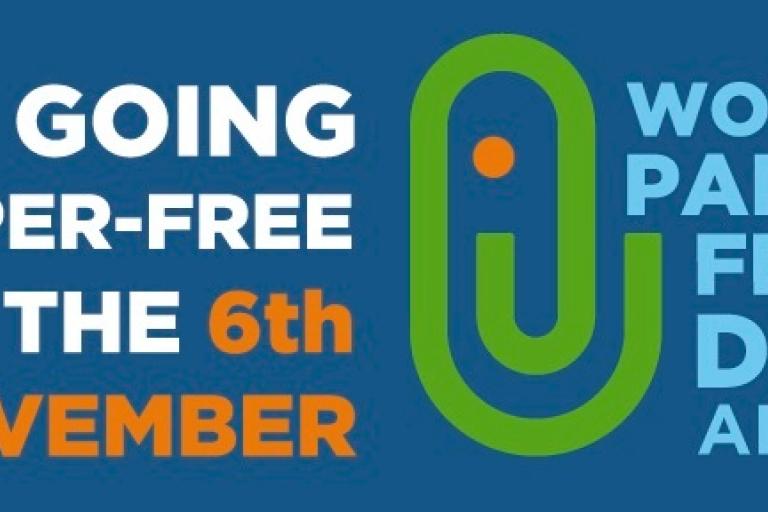 Step away from the printer! Today is World Paper Free Day. It's an initiative by the Association for Information and Image Management (AIIM) that encourages people and businesses to go completely paper-free for one day each year. In AIIM's latest research report, Paper-Free Progress: Measuring Outcomes, the association presents the results of a 2015 survey on the progress of the paperless office. More than half (57%) of survey respondents said they are "committed to digital transformation, and paper-free is an essential starting point. 79% agree that all businesses should have an e-signature mechanism." [promotion id="13184"] The electronic signature is one of the most impactful developments to reduce paper consumption in recent history. In 2000, the E-SIGN Act was passed by Congress. It legally recognized the enforceability of documents signed electronically—creating a new business category of digital workflow efficiency and saving a whole lot of trees in the process. It is now 15 years later and according to AIIM, "40% of organizations report that more than half of their invoices are now delivered electronically - but 35% agree that most get printed anyway. 31% agree that most of the paper documents they retain are only there for the signatures." All of this printing and paper consumption is avoidable. The US Army is a great example of how a commitment to e-signatures reduces paper-intensive workflows. In the largest e-signature project in US government, the Army made e-signatures available to 1.6 million government personnel to quickly and securely sign sensitive documents. One base, White Sands Missile Range in New Mexico, was an early adopter of e-signature technology but has enjoyed the benefits of what they estimate to be 25M (yes, that's 25 million) photocopies avoided. And just how many trees were spared through the efforts of this one Army base? According to Conservatree.org, a single tree yields 8,333 sheets of letter-sized paper.
25,000,000 photocopies avoided
25M / 8,333 sheets of paper per tree
3,000 trees saved – kudos to White Sands!
The Benefits Organizations of every size can benefit from going paper-free with electronic signatures and digital business transactions. Ask yourself:
How many trees can you save by clicking "send for e-sign" instead of printing?

By how much can you reduce your carbon

footprint, just by eliminating the shipping and transportation of documents?

What are the electricity costs of your printing and copying equipment?
In honor of World Paper Free Day, why not give e-signatures a try? Get it free here.