Dodd-Frank Repeal Facilitates Remote Digital Onboarding with a Scanned Driver's License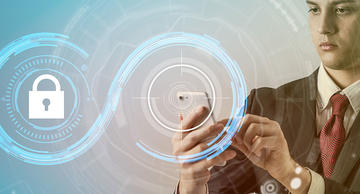 The Economic Growth, Regulatory Relief, and Consumer Protection Act was just signed into law by President Trump.  Also known as the Dodd-Frank Repeal, the new law removes many of the regulations imposed on banks after the financial crisis and the Great Recession of the late 2000s.  As with most laws, the Act includes numerous provisions. Among these is Section 213, the MOBILE Act (Making Online Banking Initiation Legal and Easy).
This provision enables financial institutions to digitally onboard new customers from a scan of the driver's license or personal identification card.  This mode of remote digital onboarding will reduce costs for banks and enhance the customer experience right from the start of the relationship. It also complies with strict Know Your Customer (KYC) rules.
Although some states permit this already, bank customers nationwide will be able to open new accounts without having to visit a branch.  Not only is that of tremendous convenience to customers, it also enables banks to move forward with their digital transformation – using digital technologies to remake a process to become more efficient.
Digital Onboarding from a Smartphone
Digital onboarding is a critical component of digital transformation, as are several other front and back-office functions. For example, many banks already use electronic signatures to enable customers to e-sign documents such as account opening, mortgage and loan applications, providing a non-repudiable audit trail to protect customers and the bank.  The new law will enable customers to have their identity verified (i.e., via mobile) and e-sign onboarding documents in the same session. For example, pairing ID verification technology from partners like Mitek with OneSpan's e-signature solution can help create a digital onboarding experience – eliminating the need for paper.

Take a picture of your driver's license and upload it through the bank's mobile app.
Verify your identity with a selfie. Then e-sign any required documents – all directly from your smartphone.  
This is a win-win for the bank and the consumer. The bank accelerates their time-to-revenue because digital onboarding takes minutes – not days or weeks. And the consumer benefits because the overall experience is frictionless and happens in real-time.
Equally important is that each digital transaction is performed in a secure way, in that transactions are initiated on a registered and trusted device and the customer is authenticated to the mobile application using risk-based authentication, with minimal friction imposed on the customer.
Risk-based or adaptive authentication combines a variety of attributes and machine learning to achieve high confidence in the user's assertion. Additionally, the financial service provider's app must be secure and protected from malware with app shielding. Online Sports Gambling
Although Section 213 of the law is specific to financial institutions, I would be remiss not to point out that the timing of the new law is just two weeks after the U.S. Supreme Court sided with the State of New Jersey and overturned the Professional and Amateur Sports Protection Act (PASPA), which prohibited states from authorizing sports gambling. The ruling means it may now be possible to legalize the estimated $150 billion that until now, has been wagered illegally each year on sports in the U.S.
In anticipation of the Supreme Court's decision, a number of states have already introduced legislation related to sports gambling.  It remains to be seen if states will permit legalized online sports gambling or limit it to in-person wagering at casinos, horse racing tracks, and similar venues.
Like banking, online gambling will require high assurance that the person opening an account and subsequently accessing the account to wager is who they claim to be.  States will be collecting income tax revenue so properly identifying and authenticating the bettor is critical to the integrity of the system. Each wager or transaction must be performed in a secure way, where people, devices, and transactions are protected – meaning bets get placed on a registered and trusted device and users are authenticating to the mobile application using risk-based authentication, ideally with minimal friction on the customer.
Section 213 provides the framework for digital onboarding for online sports gambling. States should include this language as they draft legislation.
For more information on adopting a mobile first strategy, download this eBook: 8 Industry Best Practices for a Successful Mobile First Strategy