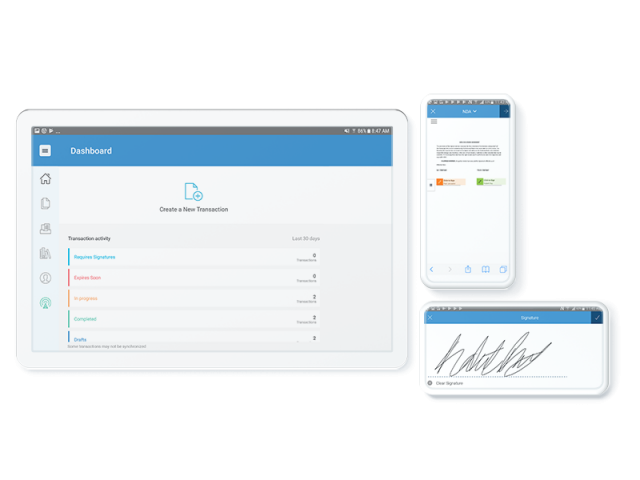 Mobile App
The OneSpan Sign mobile app makes it quick and easy to securely prepare, send and esign documents whether you're at home, in the office or on the go.
Mobile SDK
Our Mobile SDK enables you to build e-signing capabilities natively into your existing mobile apps. The SDK is optimized for rapid development so you can get up and running with your first prototype in as little as 10 minutes.
Mobile signing use cases
RBC's mobile retirement advisors use iPads to e-sign account opening paperwork. The bank has reduced error rates by 75% and estimates it will save about $8 million in administrative costs annually.
Le Grand Hôpital de Charleroi, a Belgian hospital, uses OneSpan Sign on smartphones to shorten approvals and accelerate delivery of mission critical supplies.