How it Works?
Securely send and e-sign documents on the go with OneSpan Sign's mobile app
The OneSpan Sign electronic signature mobile app provides a convenient way to send and e-sign documents from your mobile device. Users that already have a OneSpan Sign account can access their account from the mobile app at no extra charge.
Easy to Use
Designed with the user experience of senders and signers in mind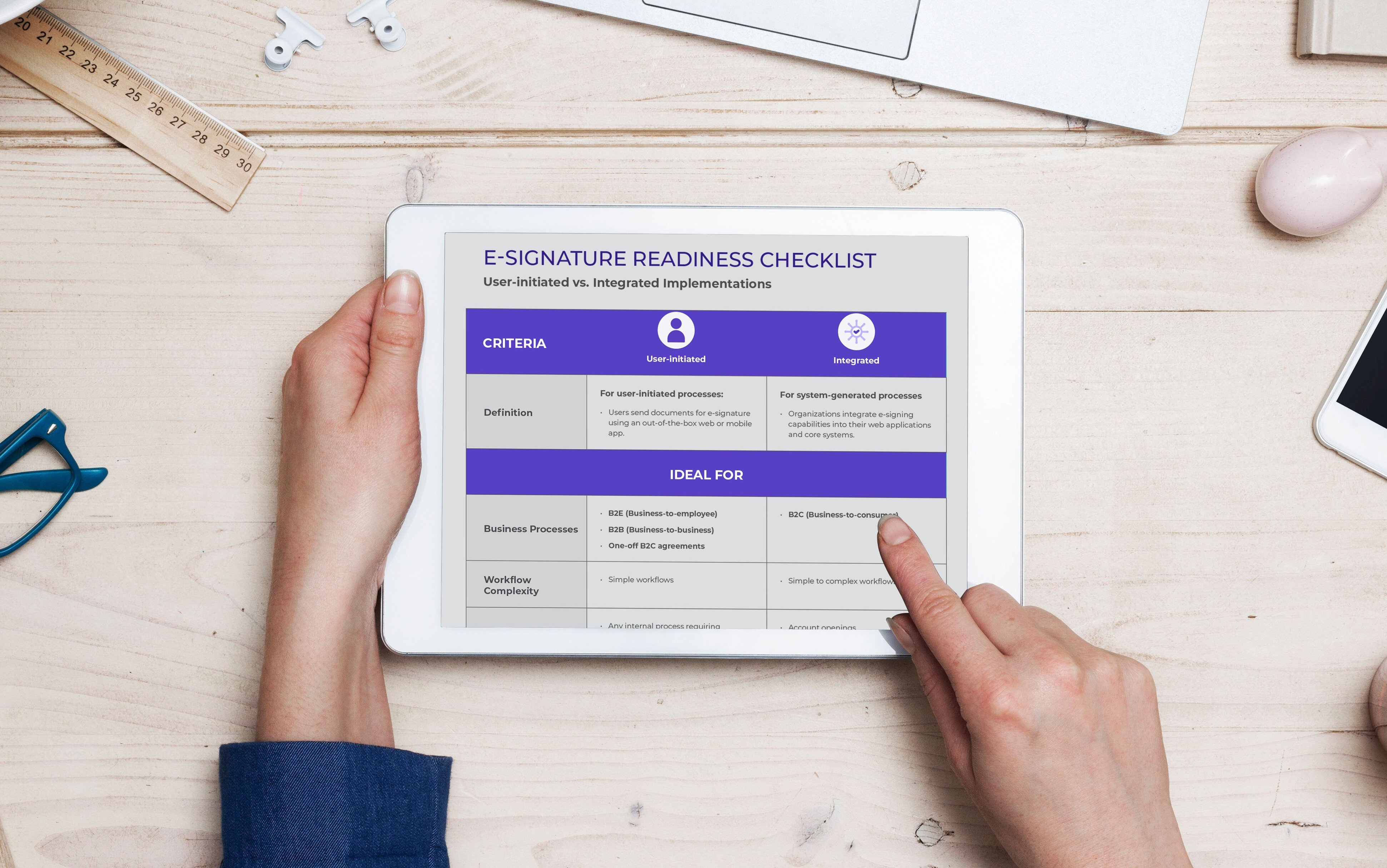 Readiness Checklist: How to Get Started with E‑Signatures
Learn the various implementation options as well as the top technical requirements to deploying electronic signatures in your organization.

Learn More
Security and Compliance
Prove your compliance and deflect legal disputes with our audit trail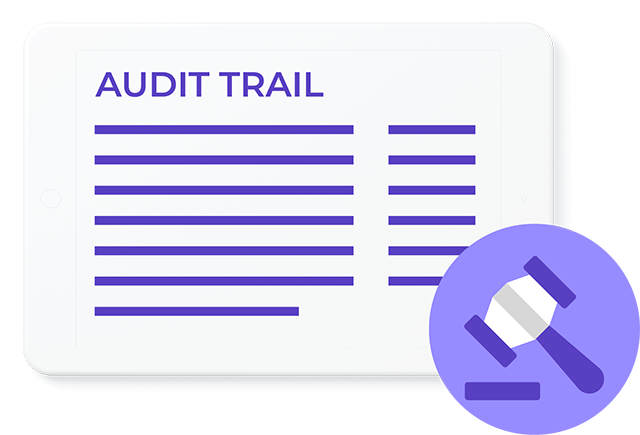 Captures identity verification, authentication, and e-signature events of the entire agreement process in a single, unified audit trail.  Our audit trail provides a more complete picture of the transaction with strong identity assurance to demonstrate compliance for remote processes.
Secure your documents and each person's signature using military-grade, digital signature technology
OneSpan Sign guarantees document integrity by applying a digital signature and tamper seal after each person has signed, and then automatically detecting if a change is made in between signers. And unlike other providers, OneSpan Sign embeds the audit trail directly in the document, enabling you to instantly verify it with just one click.
Compare OneSpan Sign's Security with the Competition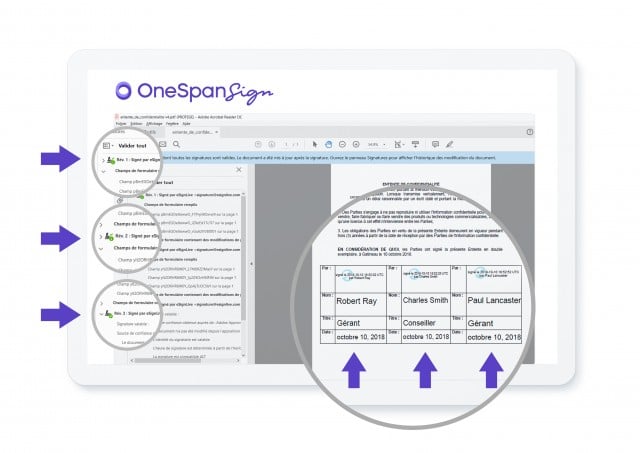 Digital Signature for EACH & EVERY Signer
OneSpan Sign secures each person's signature in the document using digital signature technology so that if a change is made in between signers, their signature is visibly invalidated. This deters fraud and provides a more reliable audit trail. The audit trail is directly embedded in the document, resulting in a single file that's easier to verify and manage.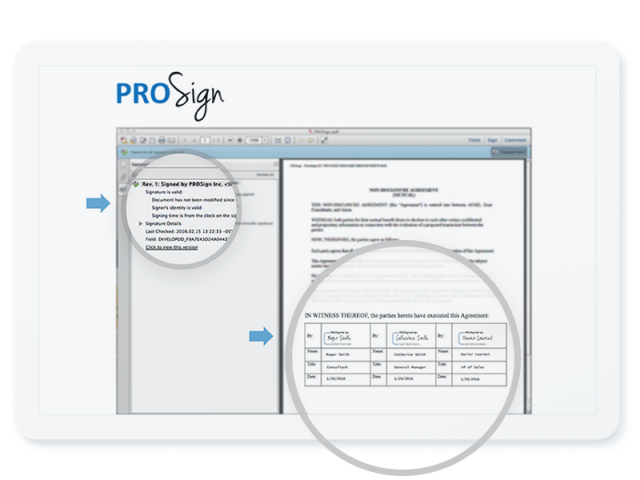 Digital Signature for ALL Signers
Some other e-signature solutions only apply a tamper seal wrapper at the end of the signing process, enabling the document's content to be modified without detection in between signers. What's more, their audit trail is only available as a separate file, forcing you to store two files and making it longer to verify.
Built on leading infrastructure services from Amazon, IBM and Microsoft to ensure high application security

Keep your company and customer data safe using Advanced Encryption Standard (AES) 256-bit encryption. OneSpan Sign complies with SOC 2 Type II, HIPAA, FedRAMP and other stringent industry security and privacy requirements. See the summary of the auditor's report at the Trust Center.
Robust Features
Built on best-in-class e-signature capabilities to meet everyday mobile e-signing needs
Get documents signed from anywhere and at anytime using the robust features available in the OneSpan Sign mobile app. The app includes features such as multiple authentication methods, offline capabilities, in-person signing, and more, to help conduct business effectively with clients on the go.
Try OneSpan Sign, the e-signature solution with the highest customer satisfaction rating in the market.