5 Ways Banks Are Reinventing Mobile Account Opening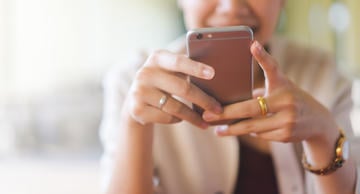 An American Banker article on Regions Bank recently caught my attention. Regions has seen a 5% increase in digital users and significant growth in account openings for checking accounts, credit cards, and mortgage applications. Their strategy, achievements, and ongoing investments in digital and mobile account opening drive home some of the top banking trends we are seeing, including:
Adoption of digital identity verification 
Expedited account opening (<10 minutes)
Digital process optimization underpinned by e-signature 
Expanding mobile banking app functionality and services  
Continuous investments in cybersecurity 
These are some of the top trends impacting financial institutions' ability to compete and thrive into the future – especially as digital natives grow their earning power. 
Adoption of Digital Identity Verification 
According to American Banker, Regions Financial will spend $625 million this year on technology. More than 40% of that will go to new technologies, including "digital improvements to speed up credit decisions, vet loan applicants' identities and simplify online mortgage lending."
Vetting a remote applicant's identity directly through their phone offers a significant improvement to customer experience. Particularly so in lending, where applicants are looking for fast approval and funding. 
Digital identity verification for remote account opening, lending, and financing is starting to gain traction. In a 2018 survey of FI executives by Aite Group, 90% of respondents indicated they were either already implementing or likely to implement mobile data capture and identity document verification for checking, savings, and credit card accounts within 1-2 years.
Why? According to the 2019 report Account Opening: Run It Like You Own It, more than half of consumers prefer to apply for new accounts via a digital channel or mobile app. The challenge is, most banks and other FIs don't offer end-to-end digital account opening experiences, either online or through mobile. So when steps such as identity verification require a new applicant to go into the branch, it adds friction. More often than not, the result is abandonment – as high as 95%, depending on the product. 
The good news is, momentum is building around digital identity verification as a means to ease online and mobile account opening. Tip: See how ID document verification and facial comparison work together to determine whether a remote applicant is who they claim to be.
Expedited Mobile Account Opening
Today, transforming the account opening process is about moving at the speed of digital – meaning, a process that takes minutes instead of hours or days. At Regions, the bank's objective "was to open new online and mobile accounts within 10 minutes. Currently the process takes five to seven minutes." 
Another bank that achieved a similar goal is Bank of Montreal (BMO). As the fourth largest bank in Canada and one of the 10 largest banks in the US, BMO undertook a digital transformation initiative that started with eForms and e-signatures. These were foundational to enabling the mobile account opening process. As a result, customers can now open an account on their smartphone in under eight minutes. 
While both are examples of best practices in action, there is still plenty of room for improvement throughout the industry. 
Bob Meara, a senior analyst with Celent's banking practice, recently opened a new account online with the banking arm of a major credit card company. "The online account opening experience (mobile was not an option) was lengthy and frustrating," he writes, "complete with out-of-wallet challenge questions — the kind that remind me why I stink at Trivial Pursuit. No modern IDV technologies for me."
Without integrations into core systems and investments in technologies such as digital identity verification (IDV) and e-signature to smooth the process, the experience falls flat. Even more so, because consumers today expect digital services will be faster and easier than legacy manual processes.  
Mobile Process Optimization Underpinned by E-Signature 
In a recent Aite report on reducing abandonment in digital account opening, analyst Tiffani Montez found that, "Most digital account opening experiences aren't following a mobile-first approach. Rather, the account opening experience replicates the experience that exists in other channels."   
This was something Regions Bank also commented on in the American Banker article. "When we started doing this years ago, the industry just took the paper application and said, let's throw it online," says Andy Hernandez, chief digital officer at Regions, in the American Banker article. "And there are a lot of steps, fields and pages that just don't make sense in a digital world and the advent of fully legal e-signatures."
At OneSpan, our e-signature customers often ask how to best convert a manual process to mobile. Clearly, what worked well on paper does not always apply the same way on a phone. One customer, a top North American bank, offers an assisted mobile account opening process at airport kiosks. The bank is doing this through a dedicated app for the iPad, with e-signatures integrated into the app. They had been using the same trusted account opening process for many years, but when it came time to adapt the process to the iPad, the team used the opportunity to eliminate unnecessary steps and make the changes necessary to build a streamlined mobile experience.
Bank of Montreal followed the same strategy. In developing their mobile account opening experience, the bank cut the number of forms in the process by 40% and the number of workflow steps from 25 to 13. According to Celent, "BMO's re-engineering of its onboarding process has greatly improved its user experience and operational and process efficiencies."
Expanding Mobile Banking App Functionality & Services  
To enable mobile channel growth once a new customer is onboarded, FIs need to provide the same high-value services and capabilities through their mobile app as they do online. To this point, Regions Bank tasked their teams with "making sure all features available on the online banking site were accessible in the bank's mobile app."
One of the areas where we see this play out in our own customer base is in the move to integrate e-signatures into mobile apps. While financial providers may initially deploy e-signature capability in the branch or online channels, they are now integrating e-signatures with their mobile banking apps in both retail as well as commercial banking with entrepreneurs.  
This is also cascading beyond banks. Companies like Direct Energy that do account opening and new customer onboarding through door-to-door sales are also integrating e-signatures into their mobile apps to speed time-to-close. 
Continuous Investments in Cybersecurity 
According to American Banker, Regions will allocate 10% of this year's $625 million tech spend to cybersecurity and risk. The threat landscape is constantly evolving, and with the growing preference by consumers for digital channels, FIs need to continuously audit and upgrade the security built into their online and mobile banking experiences. 
At OneSpan, we track cybersecurity and digital fraud tech trends. We regularly speak to fraud and security executives about topics like: 
How to leverage machine learning in their fraud monitoring
Best practices to deliver a frictionless but secure customer experience 
How to protect against the spike in mobile malware and other mobile threats 
Mobile app security is one of the areas where we're seeing an increase in interest. With so many FIs investing in their mobile apps, that also means investing in technologies like mobile app shielding or in-app protection. Gartner just published the 2019 Market Guide for In-App Protection. In-app protection is a set of tools that help developers quickly integrate security and authentication functionality into their mobile apps and protect against malicious code before it can do damage.
Download the report here to see why Gartner says "self-defending applications have become crucial."
Closing Thoughts 
It's become routine to use our phones, apps, and mobile functionality like Touch ID as part of everyday banking. Even more so for digital natives such as Millennials (23-38), who are growing their earning power, and Generation Z (7-22), who are starting to come onto the workforce.
The quality of a financial institution's mobile experience will be key to differentiating in the market and capturing new generations of tech savvy customers. To make that happen, it all has to come together: the technologies that enable an end-to-end mobile experience, mobile app security, and process optimization. Regions Financial is a great example of how banks can innovate to make it even easier for customers to do business with them – today and tomorrow.