Wells Fargo, Signature Mortgage & David Whitaker Talk eMortgage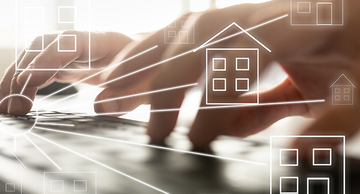 Digital mortgage, or eMortgage, is top of mind in the mortgage industry. 
To discuss this topic, the nation's largest home mortgage lender by volume will join a panel of digital mortgage experts to discuss challenges and best practices in digitizing the mortgage process. If you are a OneSpan Sign customer in financial services and have questions about eMortgage compliance, best practices or customer experience, don't miss this opportunity to hear some of the industry's most experienced authorities weigh in on the topic of digital mortgage.  
Wells Fargo e-signature use case 
In 2013, Wells Fargo enhanced its digital process by enabling eDelivery of disclosures for home equity line of credit (HELOC) applications. This provided customers the ability to review disclosures through a web or mobile browser and keep the process moving forward without having to wait for a paper package to be delivered through the mail.
In May 2014, Wells Fargo extended eDelivery of disclosures to all residential home mortgage applications. In addition, the bank delivered residential mortgage disclosures to mobile phones.

In 2015, Wells Fargo enhanced yourLoanTrackerSM to provide customers who opt for a paperless process, the ability to electronically sign their mortgage application.
This builds on the bank's ongoing focus on consumer and client education and empowerment as a cornerstone of their mortgage program. It continues to expand customers' choices in how they interact in the process, helping them succeed financially, their way.
In fact, Wells Fargo built upon their digital education program between 2009 and 2011. yourLoanTracker has been consistently enhanced by the bank to encourage transparency and interaction throughout the mortgage process.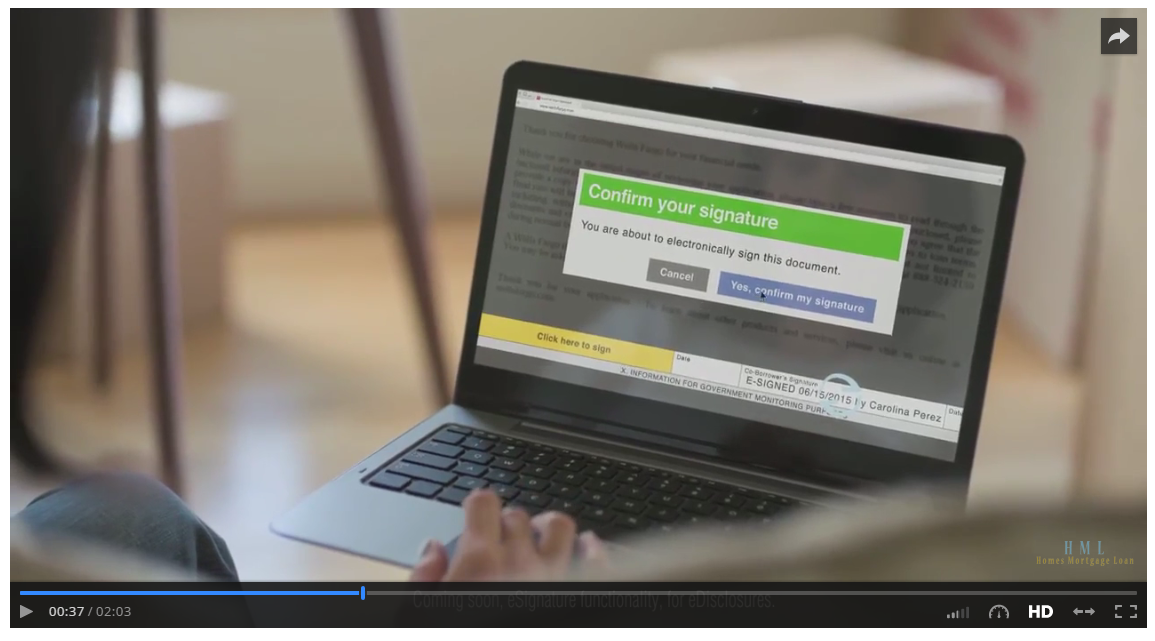 Signature Mortgage: e-signatures since 2010
As a regional lender and early adopter, Signature Mortgage did not have the budget or IT resources needed to build, purchase or support the types of electronic signature solutions that large national competitors were investing in. In 2010, the company turned to the OneSpan Sign cloud service. Because there was no hardware or software to purchase, integrate or deploy, they were up and running within 48 hours. Virtually all (99%) of their customers choose to e-sign their mortgage application. Signature Mortgage has since seen a 100% increase in revenue and an 85% decrease in courier costs – not to mention unsolicited accolades and referrals from customers who are surprised by how fast and easy the e-process is.  
David Whitaker, legal expert
Our third panelist is David Whitaker. Mr. Whitaker serves as counsel for the Electronic Signature and Records Association (ESRA) and is a former partner at BuckleySander LLC, a financial services law firm. [2020 update: He has since joined DLA Piper as partner.] His practice also focuses on assisting firms in their efforts to structure and implement platforms and processes that conform to the requirements of the Electronic Signatures in Global and National Commerce Act (ESIGN), the Uniform Electronic Transactions Act (UETA), other applicable state and federal laws, and various industry standards. He has extensive experience with practical application of laws governing electronic banking, letters of credit, payment systems and commercial and consumer financing. Prior to joining BuckleySandler, Whitaker was senior company counsel in the Strategy & Operational Risk Group at Wells Fargo Bank, N.A.
Are you registered?
This year's User Conference is just around the corner. Are you registered? More guest speakers and customers are slated to speak at this conference than any other e-signature event we've hosted. Attendees will have the opportunity to hear firsthand from SunTrust, the U.S. Joint Chiefs of Staff, USDA, GSA, The Donegal Group, Tangerine, and many others, on topics like e-signatures for mobility, e-mortgage, digitizing your business processes, and much more.
We will also host an educational session on e-Vaulting and how to store, assign and service electronic mortgage notes and secured loans/leases in compliance with ESIGN, UETA and UCC Article 9.