Secure, Legally Binding E-Signatures in a FedRAMP-compliant Cloud
E-Signatures for the Federal Government
OneSpan Sign became the first e-signature solution Authorized to Operate (ATO) under the Federal Risk and Authorization Management Program (FedRAMP) in March 2016. U.S. government organizations looking to implement e-signatures now have immediate access to a secure, FedRAMP-compliant cloud, hosted on Microsoft's world-class Azure cloud infrastructure.
OneSpan Sign has been helping government organizations move to paperless signing since 1997, making us the longest standing provider of e-signature solutions to the U.S. Federal Government. Since then, OneSpan Sign has helped hundreds of government agencies across the Department of Defense (DoD), federal government, and state and local government digitize and automate their manual, paper-based processes in support of their digital transformation strategies.
 
These Federal Agencies Found Success with OneSpan Sign
US Small Business Administration
Leveraging the benefits of the cloud, the SBA began using e-signatures-as-a-service in HR processes such as employee performance reviews. Other use cases included e-signing by the agency's Disaster Small Business Loan Program.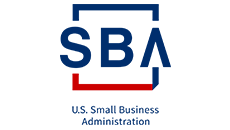 Modernized the agency and brought it into the cloud
Integrated OneSpan Sign into legacy platform and later migrated to Salesforce
Better able to scale to meet demands after natural disasters
USDA
By adding e-signatures to its Veterinary Services portal, the paperwork required to accredit veterinarians, apply for health certificates and submit import/export permits has been automated via an electronic workflow.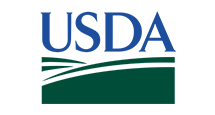 Authentication for internal & external signers
Practical insights to accelerate implementation
E-Signatures as a shared service across an agency
 
Securely E-Sign Documents with Government-Level Authentication
Common Access Cards (CAC), PIV smart cards, and Derived Credentials
OneSpan Sign also meets the government's stringent authentication requirements with out-of-the-box support for signing with Common Access Cards (CAC), PIV smart cards and derived credentials.
Watch this step-by-step tutorial that demonstrates how easy it is to e-sign documents with your smart card and tokens in OneSpan Sign (formerly eSignLive).
Leverage E-Signatures in Your Essential Apps
OneSpan Sign Integrates with Other Cloud Applications
OneSpan Sign is available as an extension to many of the essential Software-as-a-Service applications you already use today. Leverage electronic signatures to increase efficiency, eliminate paper, and take advantage of the cloud.
Integrate OneSpan Sign with:
Salesforce
Box
WebMerge
Microsoft SharePoint
Microsoft Dynamics
 
Who Is OneSpan?
You likely signed with OneSpan Sign without even knowing it. Our e-signature solution is trusted by some of the most security-conscious organizations at all levels of government, including the U.S. Army Munitions Office, U.S. Joint Chiefs of Staff, DISA, USDA, City of Sacramento, and many more, to digitize their contracts and improve operational efficiency.
We have broad knowledge of automating complex signing workflows in highly regulated markets. Our team of solution consultants, technical support, and product experts possess deep domain expertise and a firm commitment to your success with OneSpan Sign.
What customers are saying about OneSpan Sign
[OneSpan Sign] came onboard with a full complement of knowledgeable personnel who were able to help us cut through a lot of roadblocks.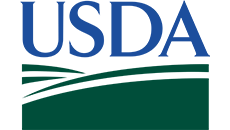 Patrick McFall
USDA, Director, Software Services Delivery