City of Sacramento, North Las Vegas Among Local Governments Leading the Charge with E-Signatures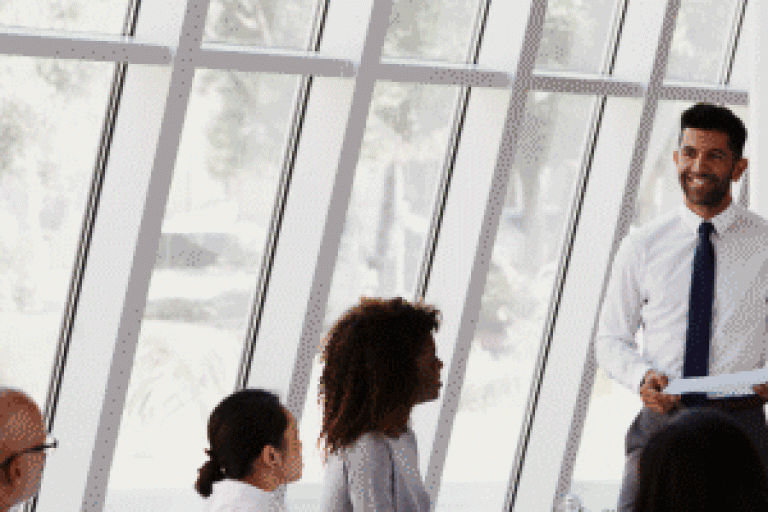 There are nearly 90,000 local governments in the U.S.[1] Their challenges are tangible and pressing, ranging from economic development, to infrastructure, public safety, housing, education and healthcare. Across the country, local governments of all sizes focus on improving service delivery to citizens in all of these areas, without raising taxes.
The cloud has been a key enabler, providing a way to do more with less by enabling cities and counties to innovate and transform - often with extremely limited resources.
Electronic signature is one example. Government decisions involve a constant flow of paperwork and signatures. Rather than continue to print and mail paper forms, local governments are using secure cloud services to digitize. Electronic signatures are at the heart of that digital transformation.
(continue reading below)
Among government organizations of all sizes, we see three common drivers for moving to e-signatures:
Increase citizen satisfaction: Online and mobile experiences in many aspects of people's lives such as mobile banking and insurance are driving higher expectations for their interactions with government. The ability to remotely e-sign documents such as permits for residential renovations, for example, offers the convenience of anywhere, anytime transactions while also accelerating the project.
Improve productivity, efficiency and responsiveness: Going digital with e-signatures eliminates the time and cost previously spent manually processing, routing and filing paper documents. It also eliminates manual errors by automating business rules throughout the workflow, which in turn eliminates the cost of handling documents and correcting errors.
Strengthen compliance: City governments are under strict oversight and have to demonstrate transparency in how decisions get made and budgets spent. It's important to capture detailed audit trails of how and when decisions took place, in the case of an audit or legal conflict.
Local Governments to Watch
Here are three city governments that have implemented e-signatures across internal, partner-facing and citizen-facing processes – solving common challenges that even the smallest cities face.
ADA Ramp Certification Pilot Program: Digitizing the certification process allows inspectors to collect the ramp information and sign the final report on-site within minutes. This speeds the rate at which the city's 1,000 ramps can be inspected, approved and put into use – providing an important service to citizens.
Policies & Procedures: Following an audit of its processes several years ago, the City of Sacramento initiated a new system to keep its policies and procedures up to date. Each time the City modifies a policy, four people — the City Manager, City Attorney, City Clerk and a City Treasurer — must sign off on the change. Across the City's departments, there are thousands of policies. The Fire Department alone has more than 300 policies. When the City collected those signatures on paper, the process was slow, cumbersome and not sufficiently formalized. E-signatures have brought significant improvement. It now takes less time to gather the necessary signatures; the signing procedure is user friendly; and the process has an audit trail for greater transparency.
Reports to the FPPC: Sacramento also uses e-signatures on its reports to the Fair Political Practices Commission (FPPC) for the State of California. The FPPC requires full transparency with the City's G1C ticket distribution and sign-off. The City files those reports when it distributes tickets to a suite in the entertainment and sports complex for Sacramento Kings basketball games. Thanks to the e-signature technology, the City can track exactly who signed which reports and when, creating a complete audit trail should one be needed.
City of North Las Vegas
Minutes, Resolutions, Procurement Contracts: The City of North Las Vegas has implemented e-signature technology for signing official City documents such as minutes, resolutions and ordinances. The City also uses the technology to sign off on contracts for all goods and services it procures, and for all purchase orders in excess of $10,000. The e-signature technology saves time for the city and improves operational efficiency, says City Clerk Catherine Raynor. "The City Manager is on the go constantly, but she can easily see and sign documents via her phone or iPad."
A City Government in Canada
Real Estate Development Paperwork: A Canadian City of 120,000 people implemented e-signatures as part of a larger effort to digitize paper-based processes within the Planning, Building and Licensing Services Department. When real estate developers seek City approval for their projects, department staff must review and sign off on plans, site reviews and various legal agreements. This once involved a great deal of paper pushing. Documents sometimes got lost, and different parties sometimes ended up with varying versions of the same document. Developers complained that the paper-heavy process yielded inaccuracies in the status of their applications. E-signature technology vastly improved the internal approval process that allows development projects to move forward.
For more examples of state and local governments benefiting from e-signature technology, read the new white paper from the Center for Digital Government: Success with E-Signatures in State and Local Government   [1] https://www.census.gov/newsroom/releases/archives/governments/cb12-161.html