OneSpan Sign Release 11.15: Mobile Signing Ceremony Customization
Version 11.15 of OneSpan Sign has recently been deployed to the preview environment where we have extended customization of the Mobile Signing Ceremony, in addition of a couple of bug fixes. You can find the deployment dates for all our environments on our Trust Center page. Let us get into it.
MOBILE SIGNING CEREMONY CUSTOMIZATION
In this release, we have extended the customization of the ui messages to our mobile signing ceremony (MSC). Every text that is part of the MSC is now customizable. For example, you can customize the opt-out page.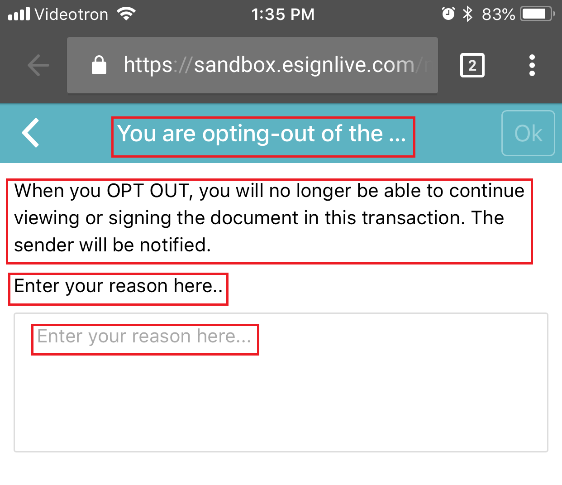 Below is a screenshot of the texts that can be customized in the opt-out page. To customize the ui messages in the MSC, please send a request to our support team ([email protected]).
ELECTRONIC DISCLOSURES AND SIGNATURES CONSENT
In addition, we have added an account configuration where you can disable deletion of the electronic consent document. To have this configuration enabled on your account, please contact our support team ([email protected]).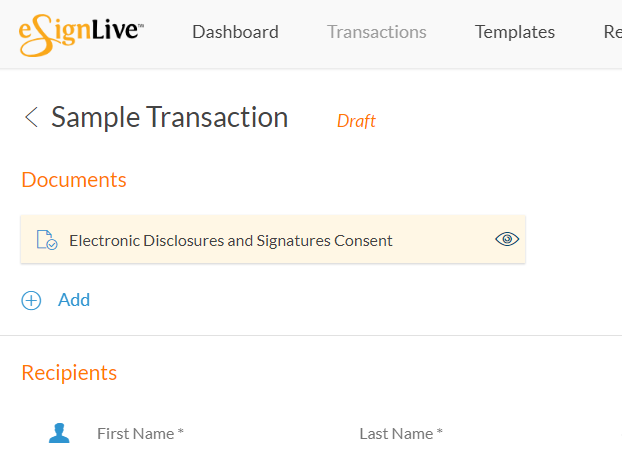 BUG FIXES
A few bugs have also been fixed in this release. Most notably, we have fixed an issue regarding signing documents on an iPad in an iframe. Previously, for every capture signature, the recipient would be redirected to the top of the page after he has signed. Elsewhere, in cases where the recipient captures their handwritten signature on a large signature block, or on the full screen of a mobile device and left a lot of white space around their handwritten signature, scaling often made their signature unreadable when it was applied to smaller blocks. We fixed this problem by removing all unnecessary white space from all signature blocks.
If you have questions regarding this blog or anything else concerning integrating OneSpan Sign into your application, visit the developer community forums: developer.esignlive.com. That's it from me. Thank you for reading! If you found this post helpful, please share it on Facebook, Twitter, or LinkedIn. You can find all of my previous blogs by going to my author page.
Haris Haidary
Technical Consultant