Workflow Automation Made Easy with eSignLive and Nintex
Workflow automation helps organizations streamline existing business processes into a centralized automated structure. Tasks such as approvals and requests can be tedious paper-based processes when handled manually. Nintex, a leading workflow and content automation solution, helps organizations integrate content into existing workflows helping people connect and work smarter. What's more, with Nintex Workflow for SharePoint, users can automate repeatable processes in SharePoint to reduce costs, eliminate errors and improve efficiency.
eSignLive is a Nintex Certified Partner
We are proud to announce that we are officially a Nintex Certified Partner! Use our eSignLive for Nintex SharePoint connector to automate your workflows. Pairing electronic signatures with Nintex removes paper from your existing workflows by adding e-signatures for a fully end-to-end digital approval process. Whether you need an NDA or an HR business contract signed, eSignLive for Nintex SharePoint lets you obtain secure, compliant and 100% legal e-signatures for all of your documents.
The eSignLive for Nintex SharePoint connector is currently available for download.
Check out how easy it is to add e-signatures to your workflows: In this example, I'll walk you through how you can add e-signatures to an existing HR on-boarding workflow.  
Create a document template you would like to use to send out for e-signature in your eSignLive Sandbox account.
 
Access the Nintex Workflow Designer in SharePoint, then drag-and-drop the e-signature actions directly into the workflow.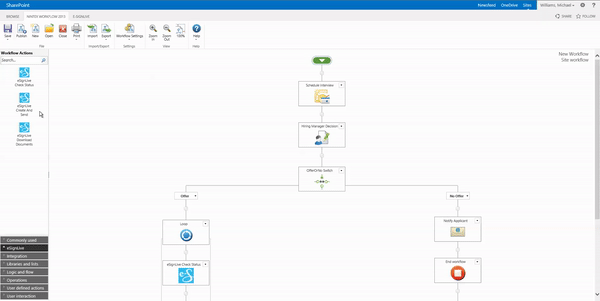 When your workflow gets to the point where signatures are required, Nintex Workflow triggers the document to be sent to your signers.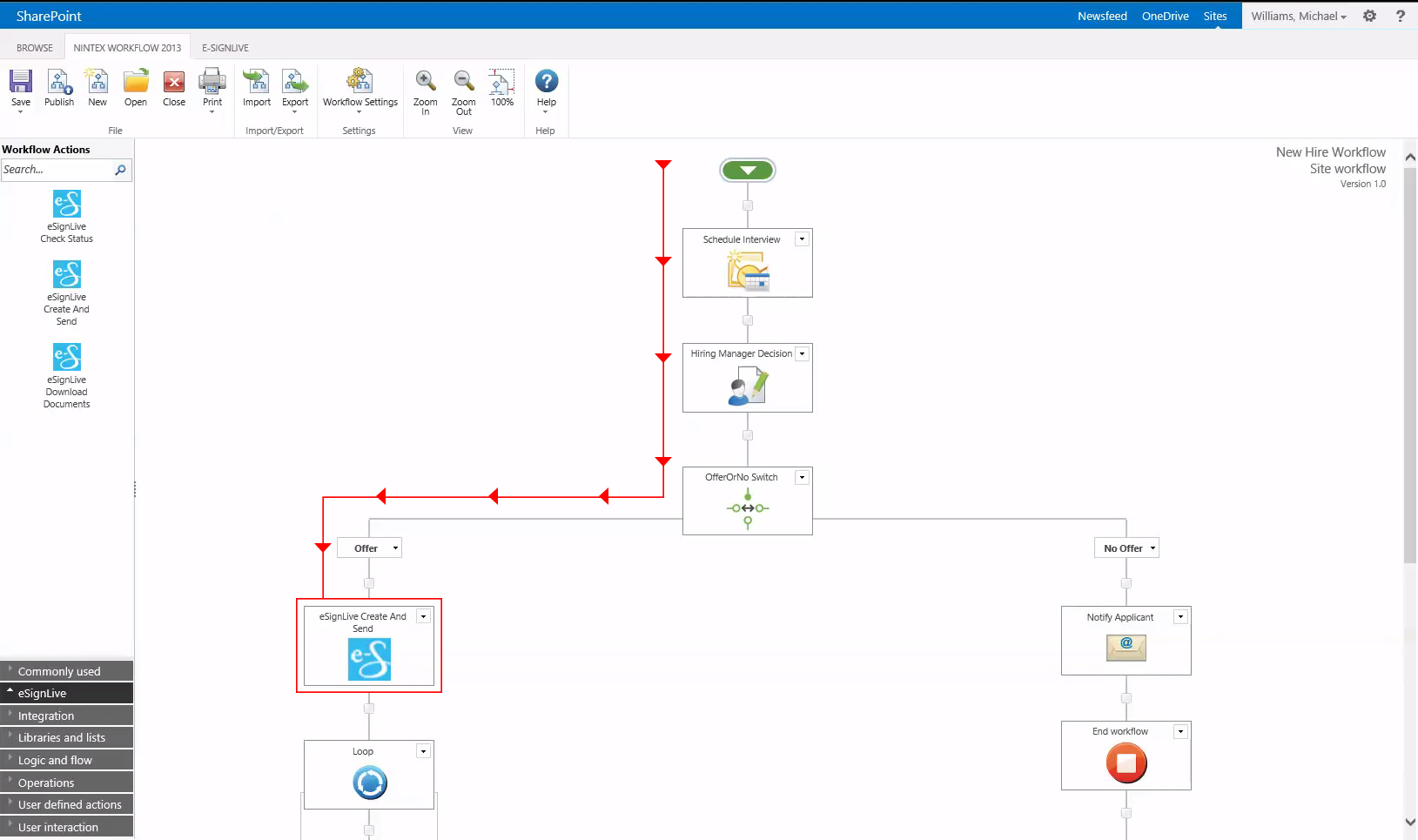 Once the document is sent, each signer receives an email asking them to e-sign. eSignLive works across all devices. The software's responsive design adapts to any screen, so signers enjoy a seamless experience on their preferred device.
After each person has signed, eSignLive embeds the digitized signatures and audit trail directly in the document. This ensures a vendor-independent record that can be verified and stored anywhere. eSignLive then automatically archives the completed document in your SharePoint library.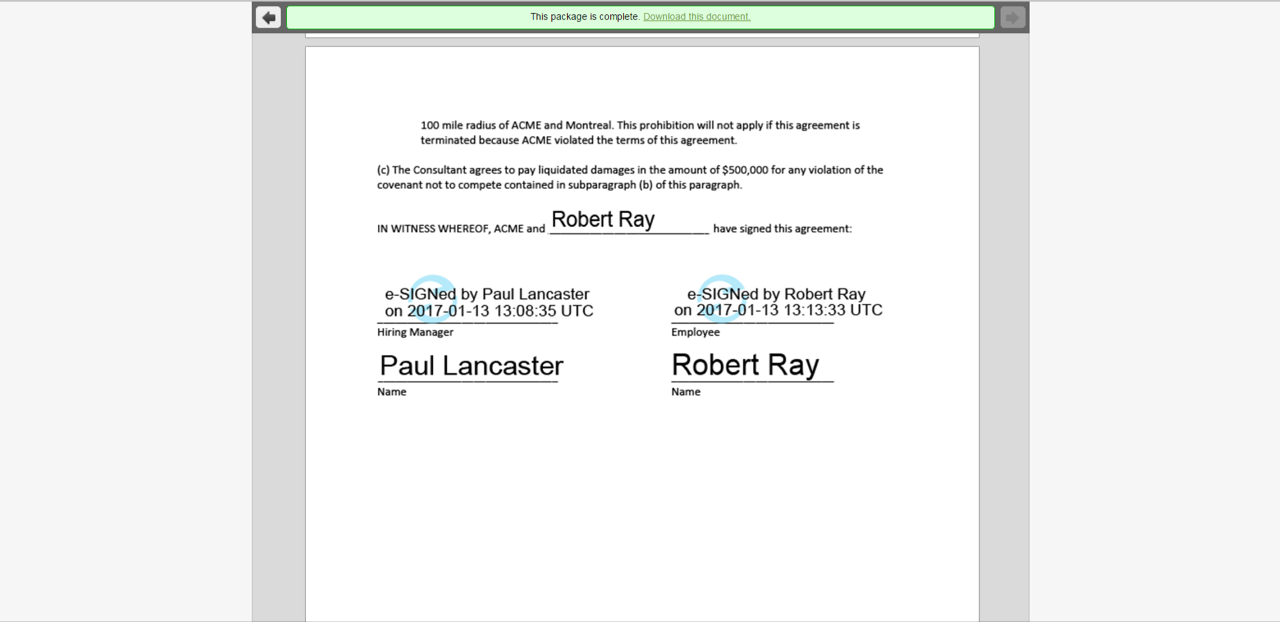 We will be showcasing our new eSignLive for Nintex SharePoint connector at InspireX 2017 between Feb. 13 – 15, 2017 in New Orleans, Louisiana. Visit the eSignLive team to learn more about our exciting solution.  
Interested in adding e-signatures to Nintex Workflow for SharePoint? Download eSignLive for Nintex SharePoint today to fully automate your business processes. Check out the video below to see how easy it is to use eSignLive with your Nintex SharePoint workflows  
Video: eSignLive & Nintex: Customize Your Nintex Workflows with E-Signatures