OneSpan Sign Developer Community: Week in Review (July 31, 2017)
Let's take a quick look at what happened for the week of July 31th in the OneSpan Sign Developer Community.
JSON Payload Structure
When building your JSON payload for text anchors, it can get a little confusing when you have multiple anchors to extract. From the link below, you can find a description of each parameter for text anchors and a complete working JSON payload. You can also have a look at the JSON schema, which will give you a better understanding of what values can each parameter have in the JSON payload. Link to Guide
Editing Documents After Signing Has Begun
In OneSpan Sign, once signing has started on a particular document, the document in question becomes locked and cannot be edited. This is mainly to protect the signer from possibly fraudulent transactions. If, for example, you are worried that a signer forgets to enter certain information in your textfields, you can add field validators to ensure that the signer is forced to input a value before signing. This will alleviate the need to attempt to make modifications on documents that have been signed. Link to Post
Unable To Upload Documents
When uploading documents to OneSpan Sign, you will need to make sure that the document does not have any restrictions on it. If there are any, you may experience issues uploading the document in question. As a best practice, you will need to remove all restrictions on the document. To verify if your document has any restrictions, you can open your document in Adobe Reader (or any PDF reader) and view the document properties, as shown below: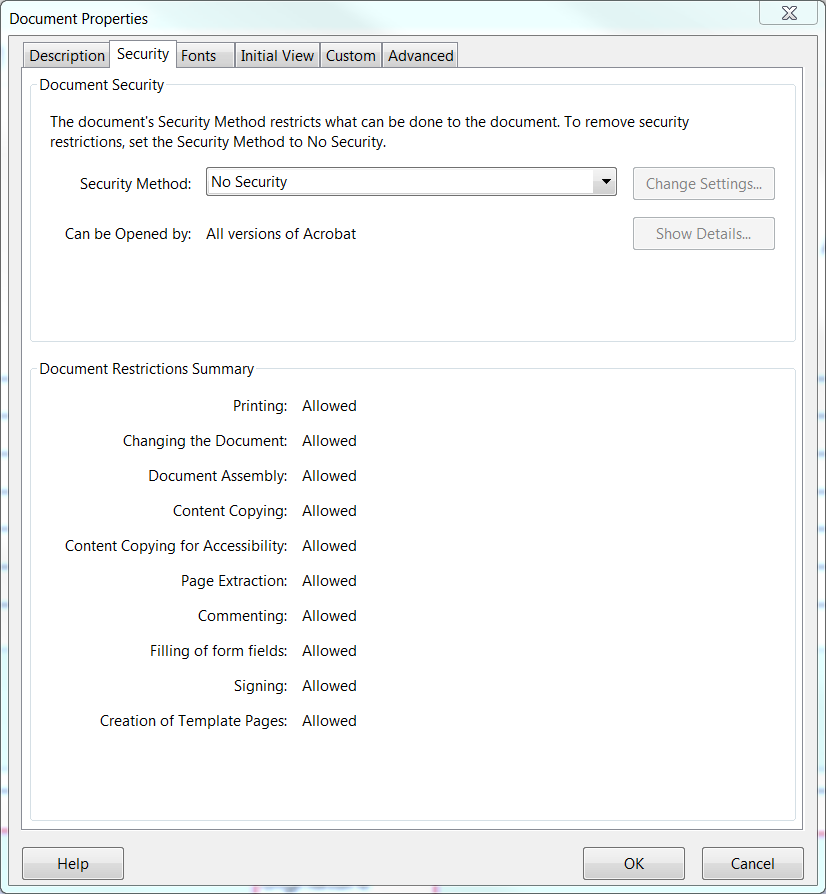 Link to Post If you have questions regarding this blog or anything else concerning integrating OneSpan Sign into your application, visit the Developer Community Forums: developer.esignlive.com. That's it from me. Thank you for reading! If you found this post helpful, please share it on Facebook, Twitter, or LinkedIn.