Tips & Tricks: How to Use Bulk Send in OneSpan Sign
Does your company often send the same document to many individual recipients? OneSpan Sign offers an easy way to accomplish this without having to prepare individual transactions. Our Bulk Send feature automates the preparing and sending of transactions to each individual recipient, so you can focus on value-added activities in your organization. Let me show you how easy it is to use Bulk Send in OneSpan Sign.
How to Use Bulk Send in OneSpan Sign
Create a template of a document you frequently send out for signature such as a non-disclosure form
From the Dashboard, click the 'New Transaction' button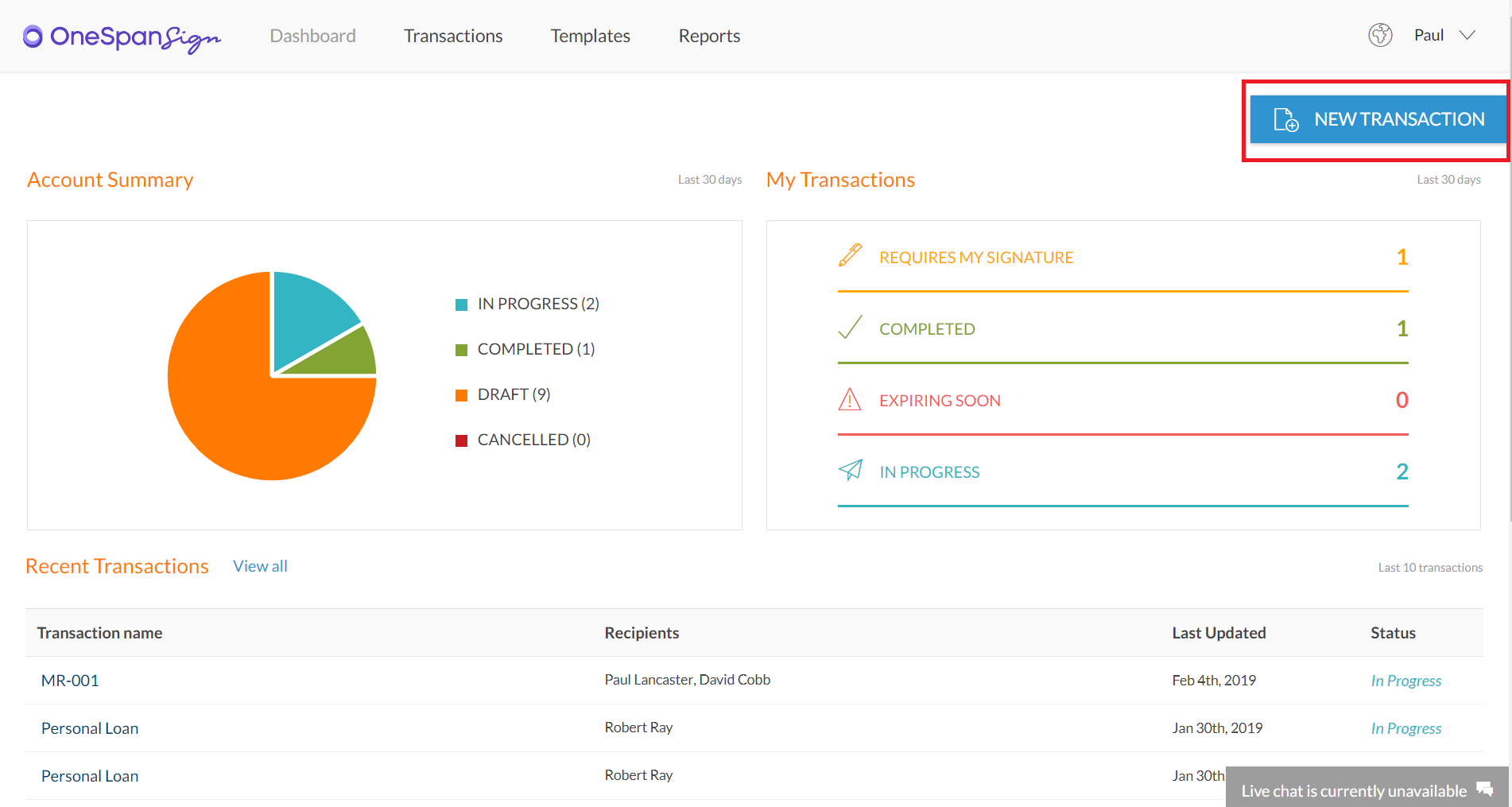 Enter a name for your transaction. Next, select the template of the document you want to send out for signature.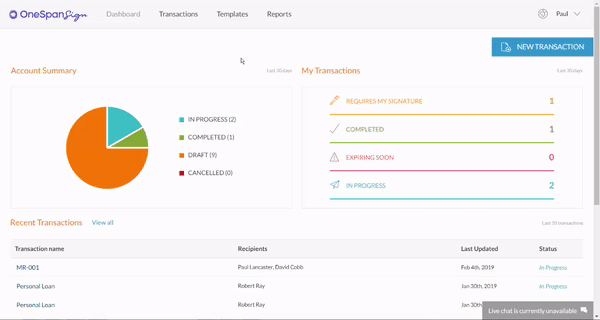 Now it's time to upload your .CSV file with the names of recipients who need to sign your document. Click 'Send'.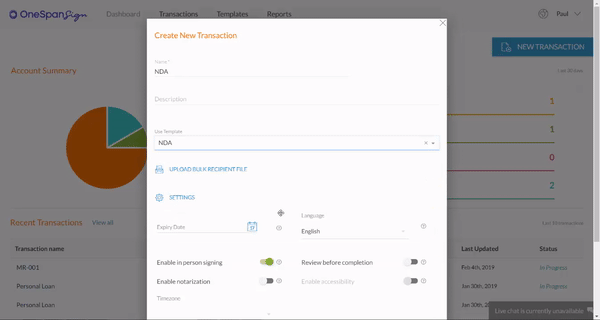 It's that easy! Your transaction is sent to your recipients. Each recipient will receive an email indicating that they need to sign your document. Once signed, you'll receive a unique copy of the document from each of your recipients.  
Check out the video tutorial below to discover how quick and easy it is to send standard documents to multiple recipients with the Bulk Send feature. Interested in activating Bulk Send and other add-on options such as Fast Track and Dynamic Knowledge-based Authentication (KBA) in your account? Contact you customer success representative to start using these features today.  
Video: How to Send a Document Using Bulk Send