HIGHLIGHTS
Available in a FedRAMP compliant cloud;
Flexible deployment architecture – cloud or onpremises;
Support for CAC and PIV smartcards as well as derived credentials;
Use as an out-of-the-box solution or seamlessly integrate with your existing applications;
Fully white-label the e-sign process with your brand to create a trusted signing experience;
Comprehensive audit trails for demonstrating your compliance and legal case;
Built-in anti-tampering controls that secure each signature using digital signature technology;
Recognized by analysts: Forrester, Gartner, G2 Crowd and more.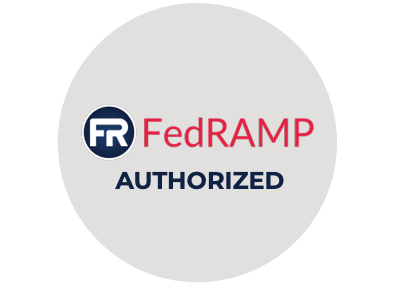 As the e-signature choice in government for over 20 years, OneSpan Sign is trusted by some of the most security-conscious organizations at all levels of government. From the simplest signing workflows to the most complex and regulated transactions, OneSpan Sign provides a flexible and scalable e-signature solution for government agencies.
Our firm signs numerous documents to include those with foreign partners and government officials. [OneSpan Sign's] customizable workflows significantly reduces transaction speeds, allowing documents to be signed quicker and more efficiently. Documents can also be signed offline in mobile devices!
OneSpan Sign has helped the following government agencies achieve their digital initiatives, all while maintaining compliance and security:

---

OneSpan Sign can be leveraged within your organization with these plans:
No development required
Online web-service
Mobile apps
Integrate into your apps
Open REST API
Fully supported SDKs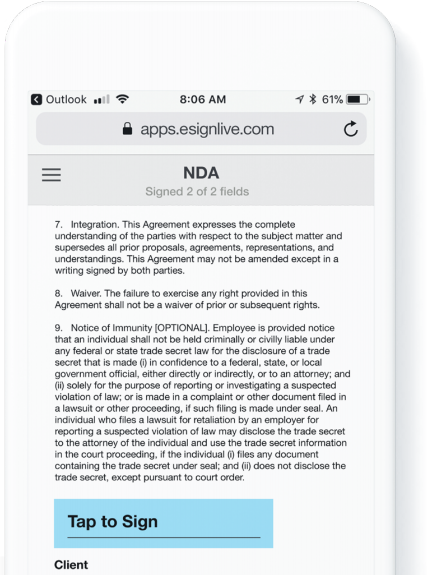 ---
Key Features
Legal, Trusted, Secure and Irrefutable
ESIGN, UETA and eIDAS-compliant e-signatures;
Meets government security certifications: National Institute of Standards and Technology (NIST), Joint Interoperability Test Command (JITC), National Security Agency's National Information Assurance Partnership (NIAP);
OneSpan Sign is the first comprehensive e-signature solution in a FedRAMP compliant cloud;
Authenticate the signer's identity via email, SMS text code, Q&A, knowledge-based authentication (e.g., Equifax), CAC or PIV smartcards, derived credentials, DIGIPASS and more;
Anti-tampering controls: encrypts each person's signature using advanced digital signature technology;
Comprehensive audit trails for demonstrating your compliance and legal case – who signed, in what order, when and how.
Conveniently Send and Sign on the Go
Mobile support: send, sign and approve documents from anywhere and on any device;
Mobile signature capture option transforms any mobile device into a signature capture pad.
Open and Flexible to Meet Your E-signature Needs
Fully white-label the e-sign process to keep the spotlight on your brand – from start to finish – to drive high completion rates;
Open API, fully supported SDKs for Java, .NET, APEX, iOS, Android and more, and complete documentation to facilitate rapid development;
Unlimited access to prototyping and testing in the OneSpan Sign Sandbox environment;
Mobile SDK to build e-signing capabilities natively into your mobile apps.
Add E-signing Capabilities to Popular Business Applications 
All OneSpan Sign plans include the following pre-built connectors: