Product Updates: The OneSpan Sign Summer '18 Round-up
Summer is upon us, and as we gear up for the warm weather and sunny days ahead, our R&D team has been hard at work to bring together exciting new capabilities in the last quarter as part of the OneSpan Sign Spring '18 Round-up. We're bringing to market features and functionalities to help you deliver exceptional customer experience using OneSpan Sign.
Here's the latest and greatest from our Summer '18 Round-up:
New brand, same great service
eSignLive is now OneSpan Sign! Re-branding our company was an essential step to support our customers' evolving needs for digital transformation initiatives. In addition, OneSpan is introducing new capabilities around ID verification and authentication to support growing workflow needs both upstream and downstream in the e-signature process. We are still the same company, staffed by the same people, offering the same great service and solutions that you know and trust. Learn more about our transformation.
More control over authentication options
As part of our Summer '18 round-up, we made an update to give you more control over our authentication options for your account. Before, senders could assign any authentication method to a given signer. Now, as an account administrator, you can limit your senders' choices of which authentication methods they can use with their signers. For example, you can prevent your senders to use the Q&A authentication method in their account and only let them use the Email and SMS authentication methods. Learn more about this enhancement here.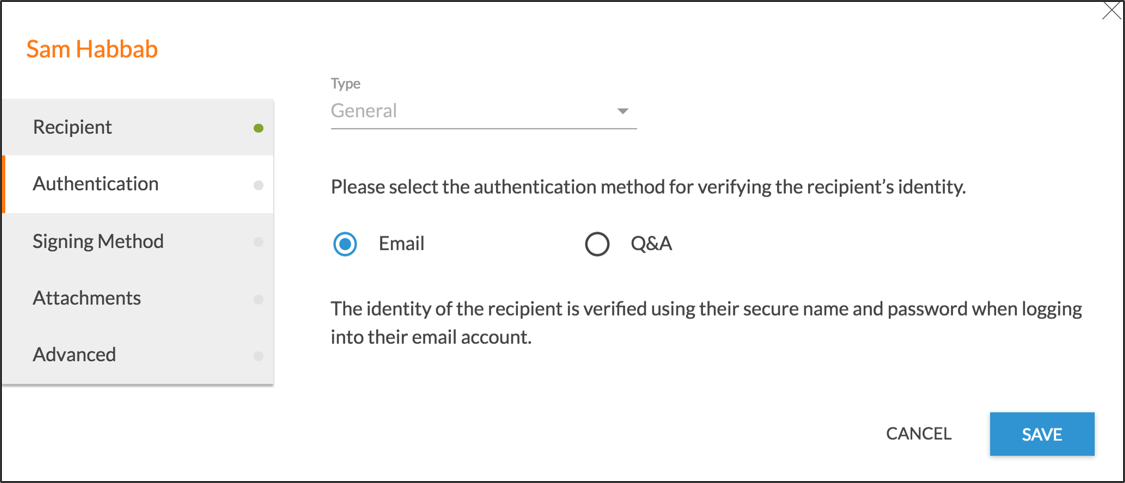 Improved mobile signing experience
Mobile signing is the most convenient way for your customers to sign from anywhere, anytime, from their mobile device. We made improvements to help you customize the mobile signing experience for your signers. As an account administrator, you can now re-direct signers to an external page if their signing session expires. What's more, we give you the power to fully customize messages that appear during the mobile signing experience. Learn more about these enhancements here.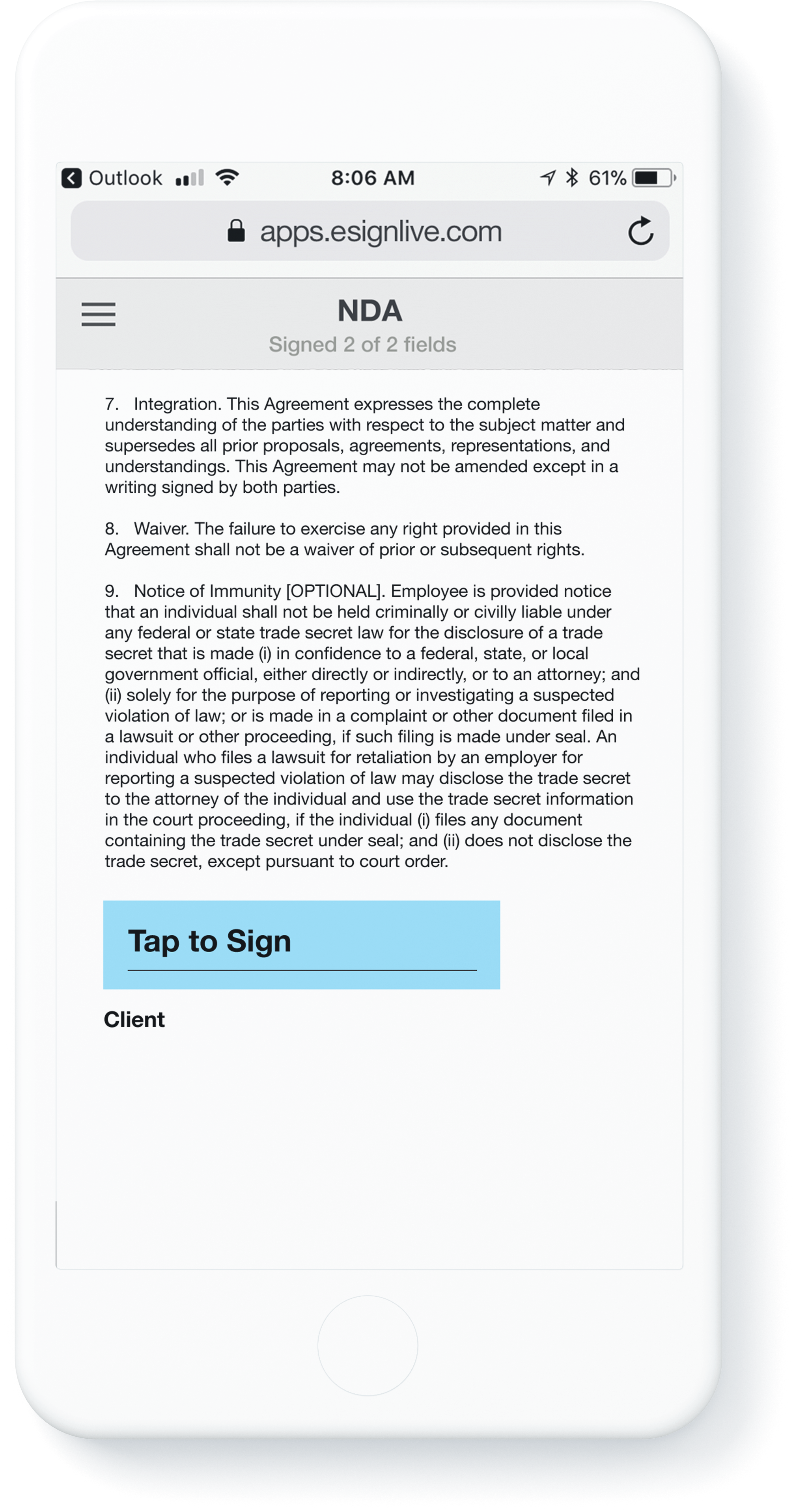 Adherence to the European Union's General Data Protection Regulation (GDPR)
We made changes to the OneSpan Sign platform to adhere to the European Union's GDPR that came into effect on May 25. Customers can rely on OneSpan Sign for GDPR-compliant processing of their documents. Security and trust are at the heart of OneSpan's business and we are dedicated to taking the necessary steps to adhere to the GDPR by ensuring your personal data is protected. Read our blog post  to learn more about how OneSpan Sign captures customer consent in accordance with GDPR requirements.
Productivity boosting features added to our OneSpan Sign for Nintex SharePoint connector
Our OneSpan Sign for Nintex SharePoint connector helps organizations achieve greater automation by adding configurable drag-and-drop e-signature actions to existing Nintex workflows. The latest version of this connector includes productivity boosting features such as document visibility, reminders, text tags, and more. Download the latest version of the connector.
New and improved Trust Center
The OneSpan Sign Trust Center is where you can get timely updates about the OneSpan Sign service. We completely re-designed our Trust Center to provide an intuitive experience to help you stay up-to-date on system alerts and scheduled releases and maintenances. Visit our new and improved Trust Center.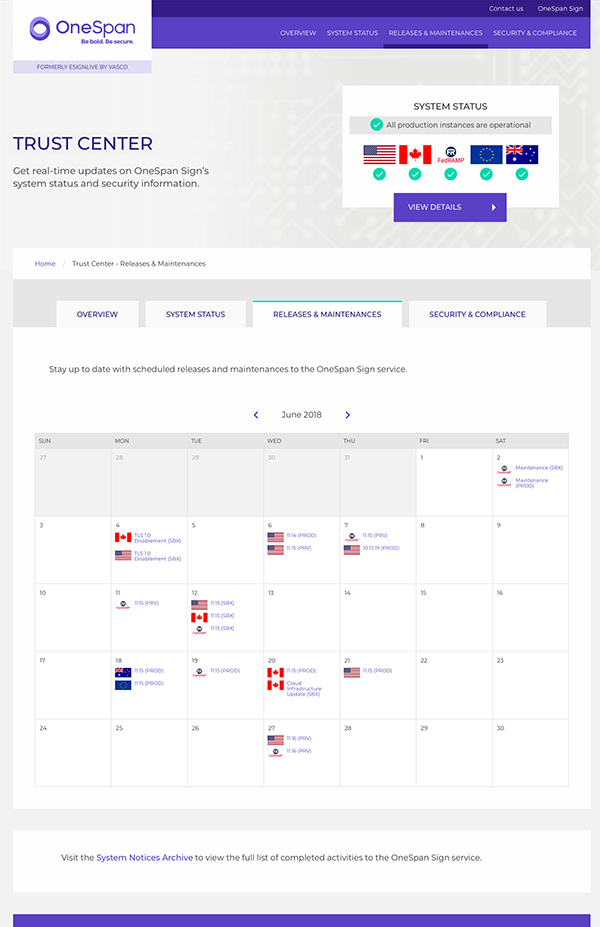 If you missed our webcast, you can watch the OneSpan Sign Summer '18 webcast to learn more about the powerful enhancements and features as part of this release.
Video: OneSpan Sign Summer '18 Round-up