OneSpan Sign Product Updates: Q1 2019 Round-up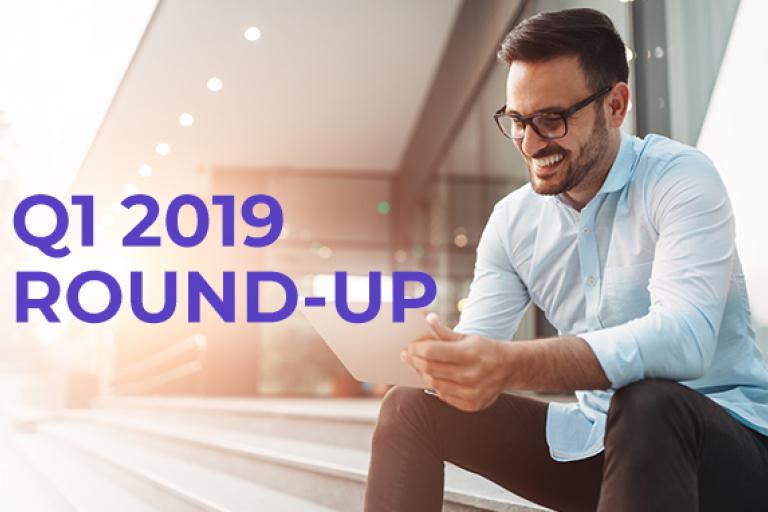 The OneSpan Sign team has been hard at work bringing together new and exciting capabilities as part of the OneSpan Sign Q1 2019 Round-up. The round-up includes a number of OneSpan Sign product updates to help you better leverage e-signatures across your organization. We also have a number of apps and connectors to popular business applications to help accelerate the way you get documents signed.
OneSpan Sign Product Updates
Accessibility Support Extended to Mobile Signing Experience
Delivering exceptional customer experiences means making our solution accessible to all. At OneSpan, we're extending our Accessibility Support feature to the mobile signing experience. Blind and visually impaired signers can now review and sign documents on their mobile device. The OneSpan Sign signing experience was developed with the goal of meeting Section 508 and Web Content Accessibility Guidelines (WCAG) 2.0 AA. Learn more about Accessibility Support for our mobile signing experience.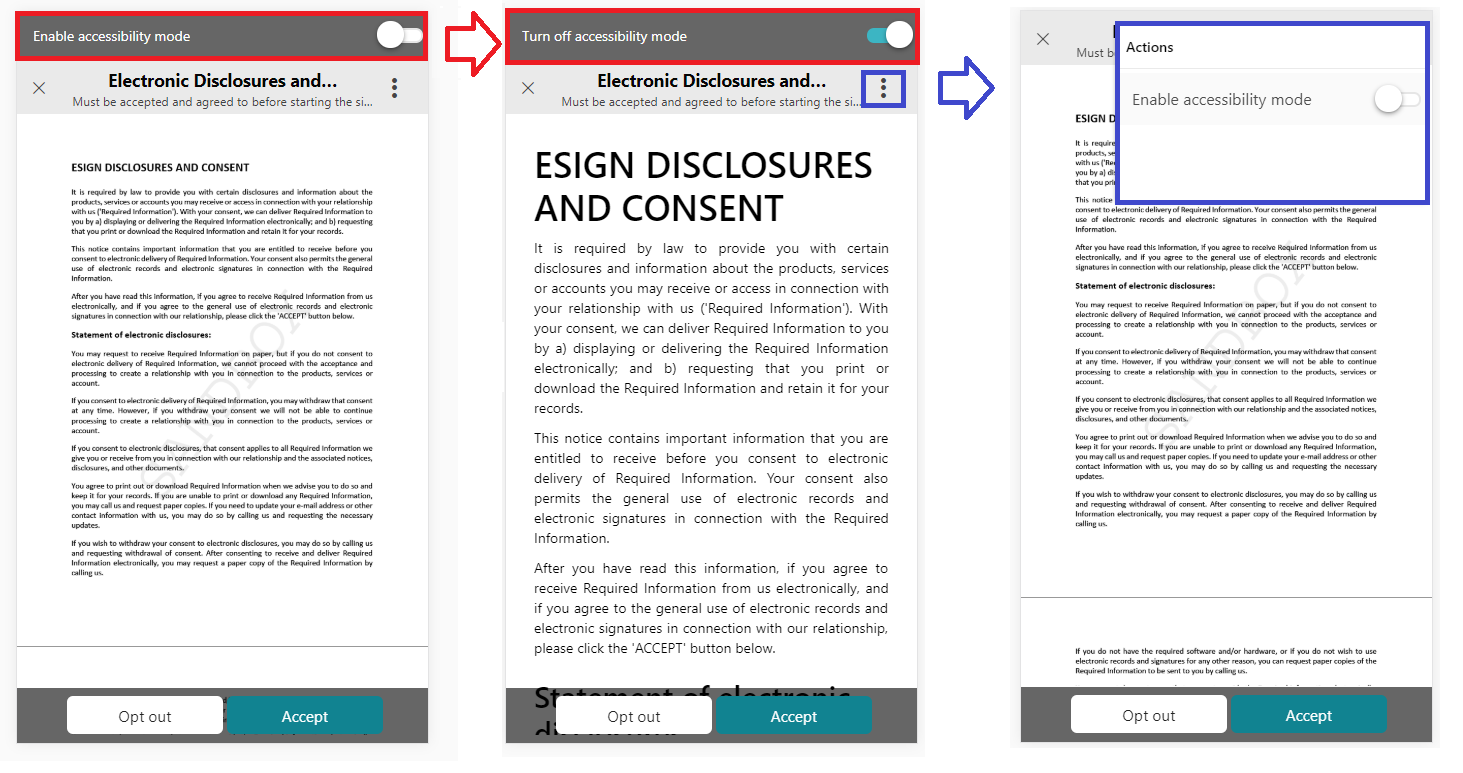 Enhanced Time Zone Support
As another OneSpan Sign product update, we enhanced our time zone support to provide the flexibility to specify your preferred time zone at the account and transaction level. Your signers can now sign important contracts with timestamps that indicate your desired time zone. Learn more about Time Zone Support. 
Apps and connectors to get documents signed from popular business applications
SharePoint Online: OneSpan Sign for SharePoint Online helps organizations achieve content automation in their business workflows by adding e-signatures to documents in SharePoint Online. Discover our brand new connector that lets you prepare, manage and securely send documents from any library or folder within SharePoint Online.
Salesforce: The latest version of OneSpan Sign for Salesforce includes a brand new UI with a responsive designer. Moreover, we've included more options to configure transactional languages and improve automation of sending and signing documents within Salesforce. Learn more about OneSpan Sign for Salesforce.
Wolters Kluwer Legisway Essentials (formerly known as Wolters Kluwer effacts): Legal departments rely on Wolters Kluwer Legisway Essentials to extract value from legal information, manage risk, and collaborate with other departments. OneSpan Sign now integrates with Wolters Kluwers Legisway Essentials to help quickly and securely obtain signatures on contracts, agreements and legal documents, all while protecting legal information. 
Interested in integrating OneSpan Sign with your existing business applications? View our growing list of available OneSpan Sign apps and connectors.