Product Updates: The OneSpan Sign Fall '18 Round-up
We're excited to unveil the exciting capabilities in the last quarter as part of the OneSpan Sign Fall '18 Round-up. The round-up includes a number of features and enhancements to help you deliver an exceptional customer experience using OneSpan Sign. What's more, we have a number of apps and connectors to help accelerate the way you get documents signed from popular business applications.
Here's the latest and greatest from our Fall '18 Round-up:
Save time with the Email Reminders feature
Need to give your signers an extra nudge to sign documents? With our new Email Reminders feature, you can keep track of time-sensitive documents to signers by automatically sending reminders based on a defined reminder schedule. We offer options such as repeat reminders, number of days between successive reminders, and total number of reminders sent to your signers. Learn more about this feature.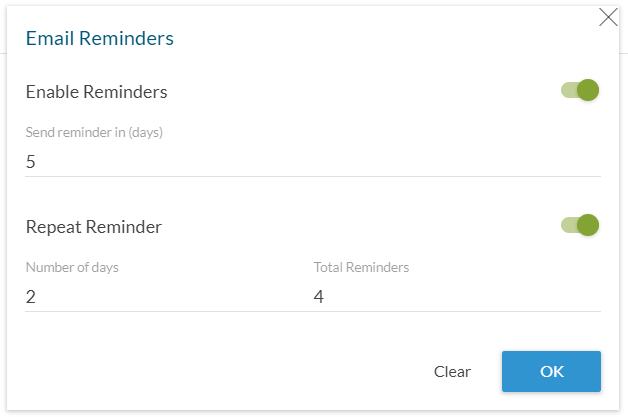 Offer flexibility to your signers with Optional Signatures
As part of our Fall '18 round-up, we also introduced the Optional Signatures feature to our solution. Optional Signatures is a powerful feature, allowing your signers to complete a transaction without having them sign all of the signature fields in the documents. Use Optional Signatures for any type of form that offers the signer the flexibility to either accept or reject sections of the document. Learn more about this feature.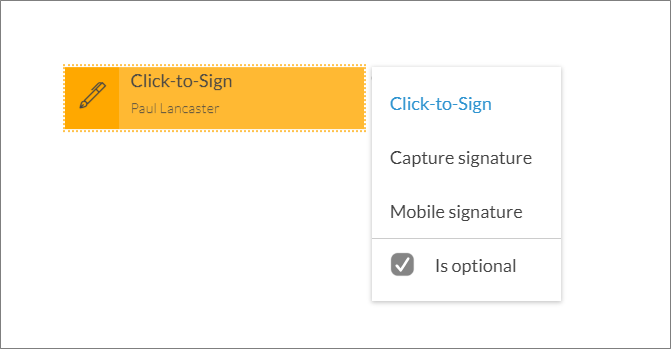 Enhanced authentication with Signer SSO
We enhanced our SSO authentication by extending it to signers. Using a single point of entry via your organization's Identity Provider, you now have the option to authenticate both external and internal signers to properly identify themselves before accessing documents to sign. Learn more about this enhancement. 

Additional language support
We've added Greek to the list of our supported languages. OneSpan Sign is available in English, French, Dutch, Spanish, German, Japanese, Portuguese, Italian, Danish, Russian, Chinese (simplified and traditional), Korean and now in Greek for both senders and signers. 
Updated and new apps and connectors to get documents signed from popular business applications
OneSpan Sign for Salesforce is now Financial Services Cloud certified! Salesforce Financial Services Cloud is focused on wealth management systems based on Salesforce that allows advisors to connect with clients in a whole new way. Coupling this with e-signatures, advisors can initiate e-signatures with clients for use cases such as customer on-boarding, claim and policy submissions and more.
Our apps and connectors list is growing! We announced new apps and connectors available for Laserfische, Pegasystems, and WebMerge. All of these apps and connectors accelerate the e-signature process from their respective platforms and help organizations increase productivity and ROI. Learn more about our available apps and connectors.

If you missed our webcast, you can watch the OneSpan Sign Fall '18 webcast to learn more about the powerful enhancements and features as part of this release.
Video: OneSpan Sign Fall '18 Round-up