Sami Al-Khudri, OneSpan Scrum Master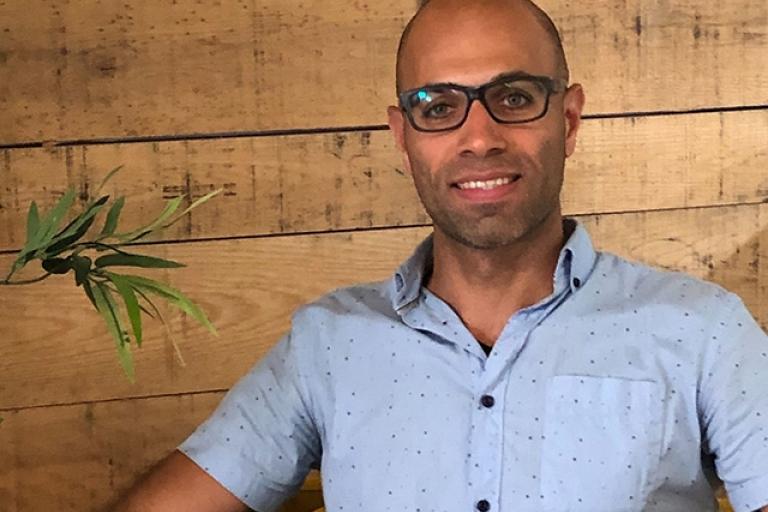 Meet Sami, OneSpan Scrum Master based in Montreal.
When Sami graduated from Concordia University in 2010 with a degree in software engineering, he began his journey as a developer. Starting his career locally working for Blackberry and Yellow Pages, Sami attended his fair share of scrum and best practices training and quickly discovered his passion for scrumming.
From Developer to Scrum Master
"I found the scrum process amazing, because it let me interact more with others. I knew I wanted to be someone working on that end," he said. Sami then made the transition from developer to scrum master.
Now Sami interacts with roughly 30 individuals daily. His role is to provide coaching and support to help the team perform at their highest level and to ensure everyone lives by the values and practices of scrum. He works with Java developers, QA automation developers, project owners, and more to deliver a quality, secure, and robust product that would be used across banks around the world.
"I love my role, and I have fun every day. It doesn't feel like work, because I enjoy my colleagues and feel my job makes an impact at OneSpan," said Sami.
Working Globally
Sami enjoys also enjoys his current position, because he is able to work with individuals around the world. "You get to interact with colleagues that are located in different cities, which is little challenging given the time zone difference. But, I also see it as an opportunity to get to know their culture and what it's like to work in that office," he said.
Outside of the Office
Aside from his dedication to work, Sami is a big sports guy. He roots for the Toronto Raptors and never misses a tennis match. When he's not following sports, you can find Sami running 5Ks. Sami enjoys running outside to his favorite playlists to help clear his mind and stay grounded.
With four languages and a wide skill-set under his belt, Sami is a diverse and indispensable team member here at OneSpan.
What Advice Would You Give Someone Considering a Career in Tech?
"Technology is everywhere nowadays, and so your skills are needed almost everywhere you go!"
Join the OneSpan Team
OneSpan is always looking to hire passionate, driven individuals. Visit the OneSpan careers page to view all of the exciting open positions.