We're Here to Help with the eSignLive Support Center!
eSignLive takes pride in being a leader in the e-signature industry with top marks in customer satisfaction. We are fanatical about customer service and our clients appreciate the white-glove treatment we provide to help them get up and running with our solution.  
The eSignLive team recently took its mantra of 'providing the best experience ever' a step further by creating a Support Center, a one-stop shop to find information about eSignLive's features. From the Support Center, you can access video tutorials, FAQs and detailed step-by- step instructions to help you get up and running with eSignLive in minutes. From the simplest to the most advanced features, the new Support Center puts useful "how-to" information at your fingertips so that you can get the most out of eSignLive.  
Here's what you can expect from the eSignLive Support Center:  
Search product features and topics quickly and easily
We wanted to create a simplified experience to help you instantly find what you're looking for. The Support Center includes a search bar to help you locate the content you need, or you can easily explore support topics from the main homepage by category.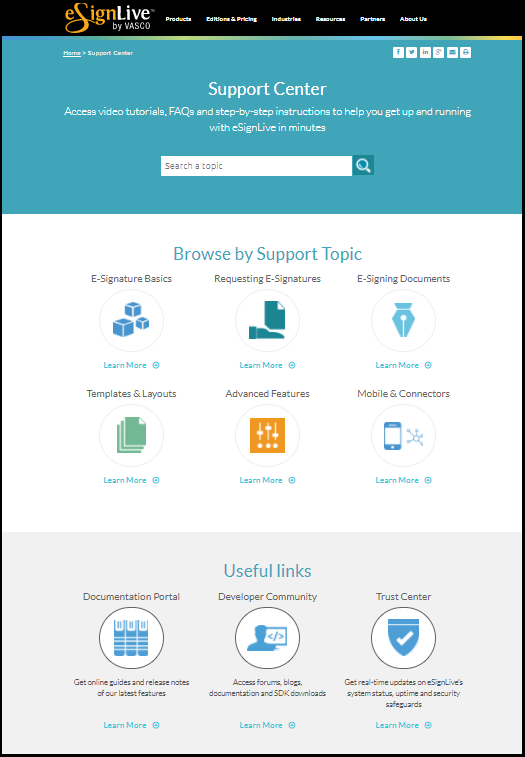 Detailed product feature walkthroughs
Each eSignLive key product feature includes a video tutorial, detailed step-by-step instructions, FAQs and related resources for you to browse through—all designed to help you get the most out of our robust e-signature solution.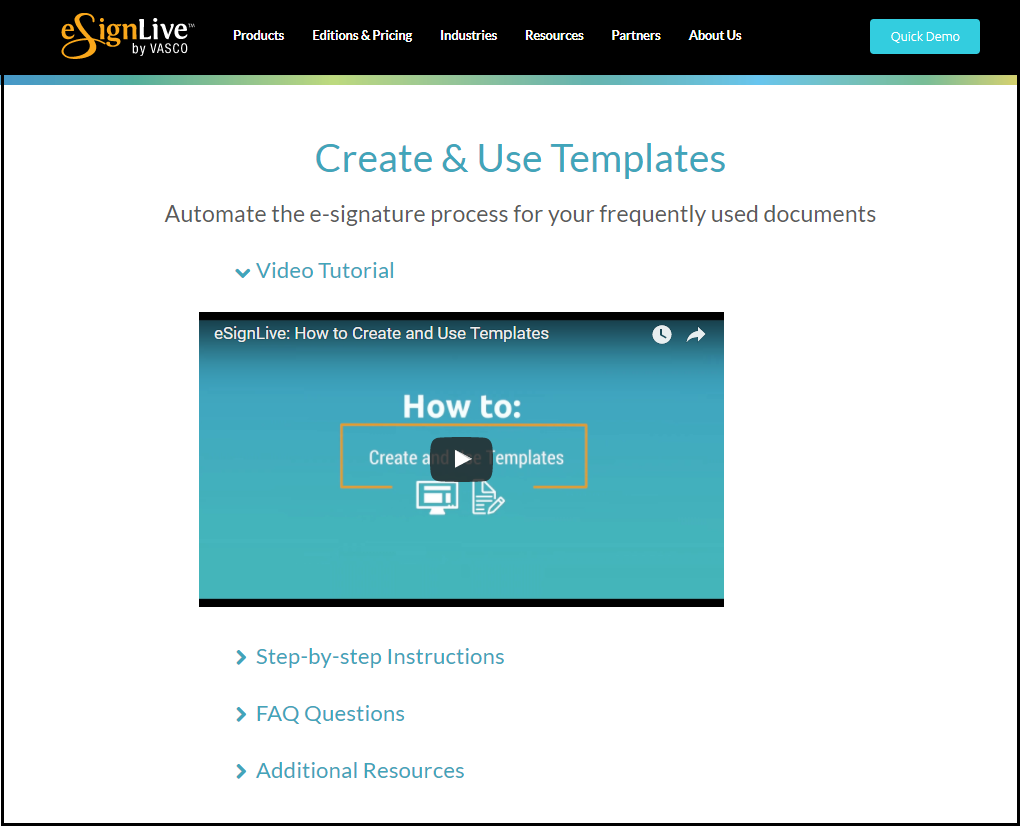 Empowerment to expand your knowledge
With the eSignLive Support Center, learn about features at your own pace and feel empowered to enhance the way your use e-signatures. Whether you're just starting with e-signatures or looking for ways to automate the e-signature process even further, the Support Center will provide you the information you need to maximize the features of eSignLive.
  Check out our Support Center and explore the many product features eSignLive has to offer!