Get Analyst Recommendations on How to Address the Challenge of Cyber-crime
The financial services industry faces a number of increasingly difficult challenges. Cybercrime strategies and technologies have advanced significantly, and financial institutions must defend themselves against a wide array of threats. Meanwhile, new legislation is being passed around the world in an effort to combat fraud. Financial institutions must adapt to evolving regulations in every country in which they operate.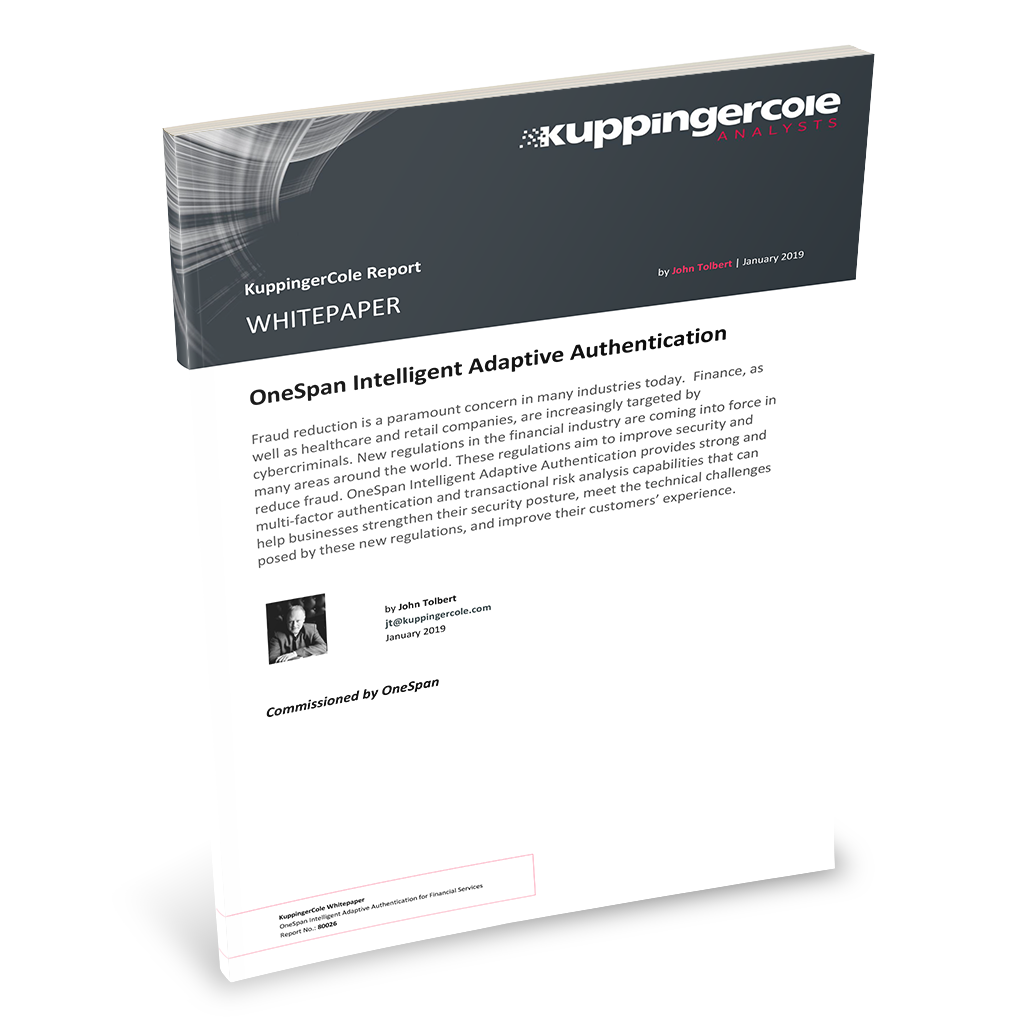 This report provides recommendations to cybersecurity professionals on how to address these challenges and protect financial assets. With OneSpan's Intelligent Adaptive Authentication solution, financial institutions can strengthen security, comply with new regulations, and improve the customer experience. 
Download this report to learn:
Recommendations for conducting cybersecurity and IAM maturity assessments 
 
Risk-based authentication (RBA) options to help prevent account takeover and other fraud 
 
Why score data from both your fraud detection platform and third-party intelligence feeds
 
How OneSpan's Intelligent Adaptive Authentication solution addresses the major technical requirements of PSD2 and NYCCR