HIGHLIGHTS
Automate
Move from manual or semi-manual to fully automated agreement processes.
Identify
Access a wide range of identity verification methods, all through a single integration and SLA.
Sign
Electronically deliver agreements and capture intent to strengthen legal enforceability and compliance.
Store
Store agreements and audit trails in a resilient and secure vault.
Opportunities to build customer loyalty start at the very beginning of the customer journey. Financial institutions looking to maximize long-term loyalty and profitability should start by offering fully digital and secure customer experiences. Today however, account opening, lending and financing processes are still often paper-based and disjointed – leading to frustrated customers, operational inefficiencies, human errors and increased risk.
Modernizing the agreement process not only involves digitizing how agreements are prepared, signed, and managed, but also how customers are verified and authenticated.
Digitize The End-To-End Agreement Process
OneSpan Secure Agreement Automation is delivered as an end-to-end service supported by sophisticated workflow capabilities that can be easily integrated into your online and mobile applications using a single API.

Top Secure Agreement Automation use cases in financial services include account opening (e.g., checking and savings accounts), credit card applications, personal loans, residential mortgage, asset finance agreements, pensions and annuities.
Not only is the process a better experience for customers, but we can also use it to improve compliance.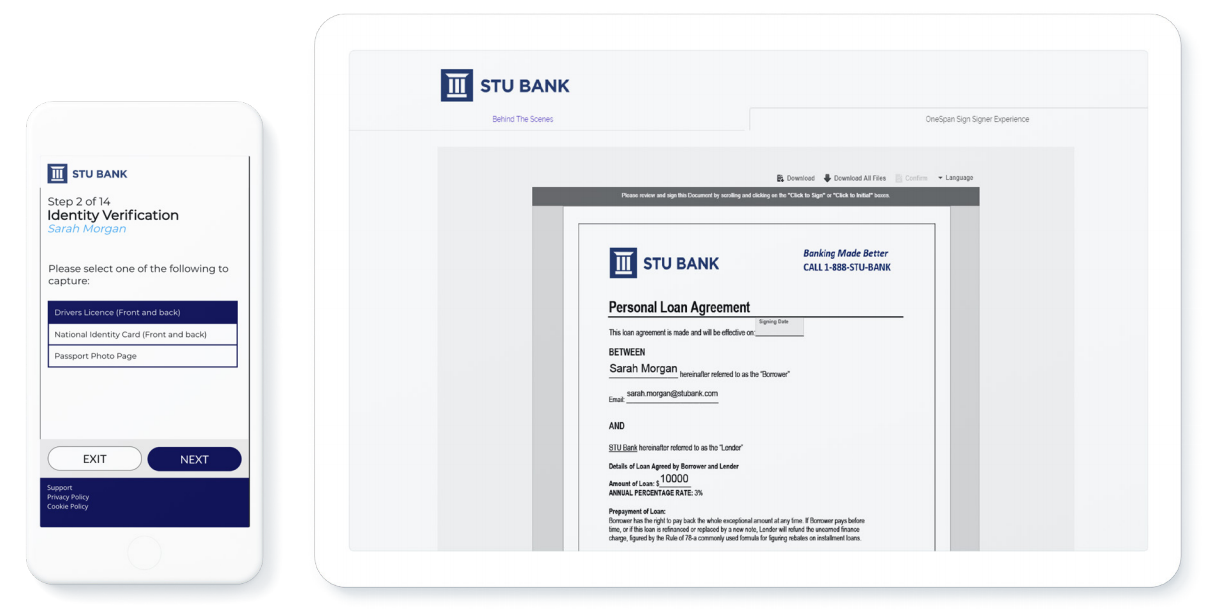 KYC through the OneSpan Verification Hub
The Verification Hub is a core module of the OneSpan Secure Agreement Automation platform. Gain access to a broad range of third-party identity and verification services – all through a single API integration.
Select the best check types for your use case and channel to maximize pass rates and minimize risk. This enables you to balance the need to provide a great customer experience, with one that mitigates the exposure to fraud.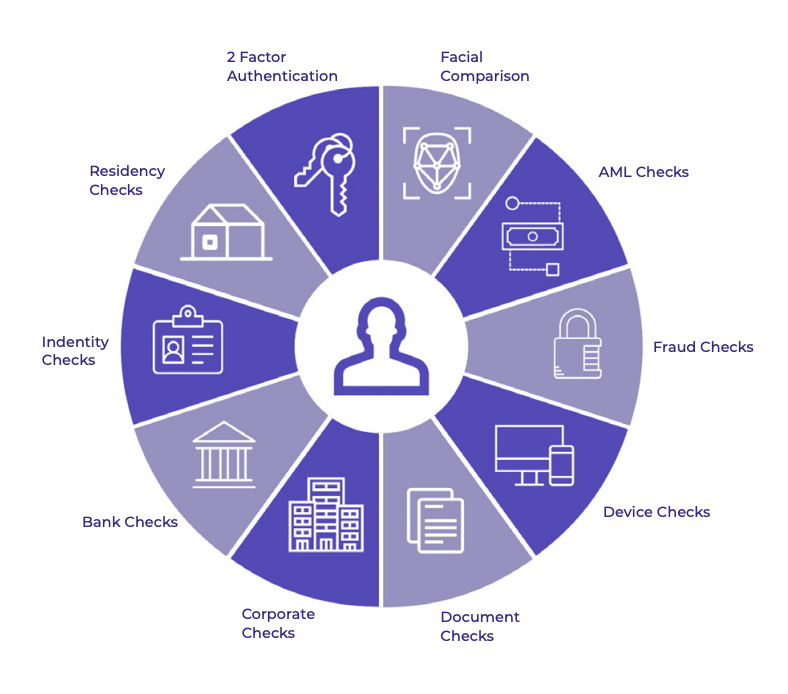 Why Choose OneSpan Secure Agreement Automation?
Complete Automation
Automate any agreement type across your channels – online, mobile, call center and branch.
End-To-End Audit Trails
Collect complete audit trails – from verification to signature – to prove exactly what the customer saw and did at each stage of the digital customer journey.
Digital Identity Verification
Leverage the OneSpan Verification Hub for real-time Know Your Customer (KYC) and Prove Your Customer (PYC) checks, including ID document verification and liveness detection.
Fully White-Labeled Solution
Every aspect of the Secure Agreement Automation process can be white-labeled, allowing you to customize language and branding, dialog boxes, buttons and navigation.
E-Signature
Digitize agreement workflows and capture the customer's consent to facilitate secure, legally binding electronic signatures – on any device.
Replace manual ID verification and "wet" signatures with a fully digital process. Contact us to learn more about how OneSpan can help you make bold advances in your digital transformation.
Download PDF