Recorded On: December 16, 2014
Presenters:
Rich Huffman, Vice President Product Management Equifax
Jeff Knott, Assistance Vice President Product Management, Equifax
Francois Leblanc, Director Solution Architects, OneSpan
The majority of digital business transactions are faceless, conducted remotely with online customers. While there are tremendous benefits to offering customers, vendors and partners the ability to use e-signatures to do business online, clearly the organization initiating the transaction must know who they are transacting with.
User authentication plays a crucial role in electronic signature transactions. It can help reduce the risk of repudiation and ensure enforceability of the e-signed record. It also directly impacts customer experience. Executed well, user authentication builds trust and loyalty. Done poorly, it can lead to frustration and abandonment of the electronic process. Equifax and OneSpan host a seminar on user authentication and identity verification strategies for electronic signatures. This 60-minute webcast addresses the most common questions related to user authentication for e-signatures, including:
What laws and regulations must we comply with when authenticating users for e-signature transactions?
How do e-signature solutions integrate with authentication/identity systems and services?
How have other organizations addressed this requirement?
What best practices have been learned from others?
Featuring: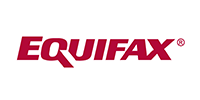 WATCH NOW