Recorded on: November 2, 2016
Presenters:
Derek Corcoran, Chief Experience Officer, Avoka
Mary Ellen Power, VP Marketing, OneSpan
In the shift to digital channels, banks are challenged with building an infrastructure that allows them to create an outstanding customer experience for digital account opening and mobile customer acquisition. Until now, they have been forced to build tailor-made applications to put key functions online – functions such as digital account opening, loan and credit card applications or applying for a government license or service. Building in-house can be risky, expensive, and take longer than necessary.
Avoka and OneSpan combine their best practices in creating optimal onboarding experiences to achieve high adoption rates in omni-banking channels.
During this webinar, you will learn:
How to get to market quickly with end-to-end omni-channel digital account opening and e-signatures, meeting the needs of millennials and other growth market segments
The importance of being "mobile responsive," and how a single design can cover phone, tablet, desktop, branch and call center
How banks can take advantage of the flexibility, speed to market and cost advantages of cloud infrastructure, while meeting strict security and compliance requirements
Featuring: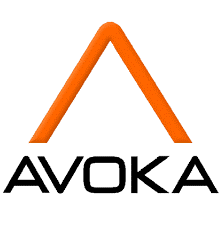 Watch Now!