Landscape: The Digital Banking Strategy Playbook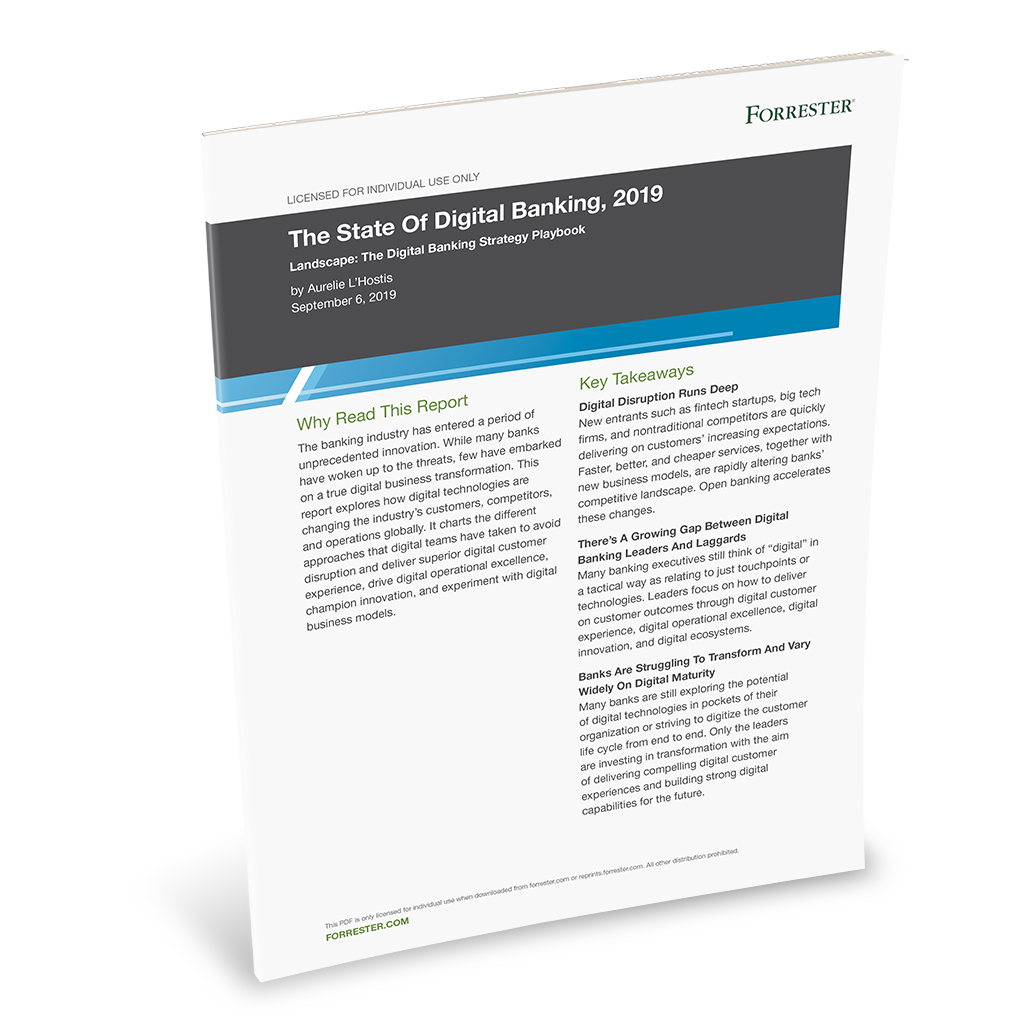 The banking industry is in a period of unprecedented innovation. While banks see the opportunities, many are struggling to transform and vary widely on digital maturity. 
Based on extensive research, including interviews with 27 banks such as Bank of America, Rabobank, and Groupe BPCE, this 25-page report provides banking and digital strategy leaders with timely information on the seismic shifts underway. Get a comprehensive view of the global market, with the latest market data, digital business models, and recommendations to help you move forward. 
Download this Forrester report to learn: 
The status of banks' digital transformation 
14 types of digital disruptors attacking banks' inefficiencies
5 reasons banks are struggling – and what to do about it 
4 principles of digital business and 4 approaches banks are taking
Innovation trends in customer onboarding, fraud detection, and more
Download this report now >>